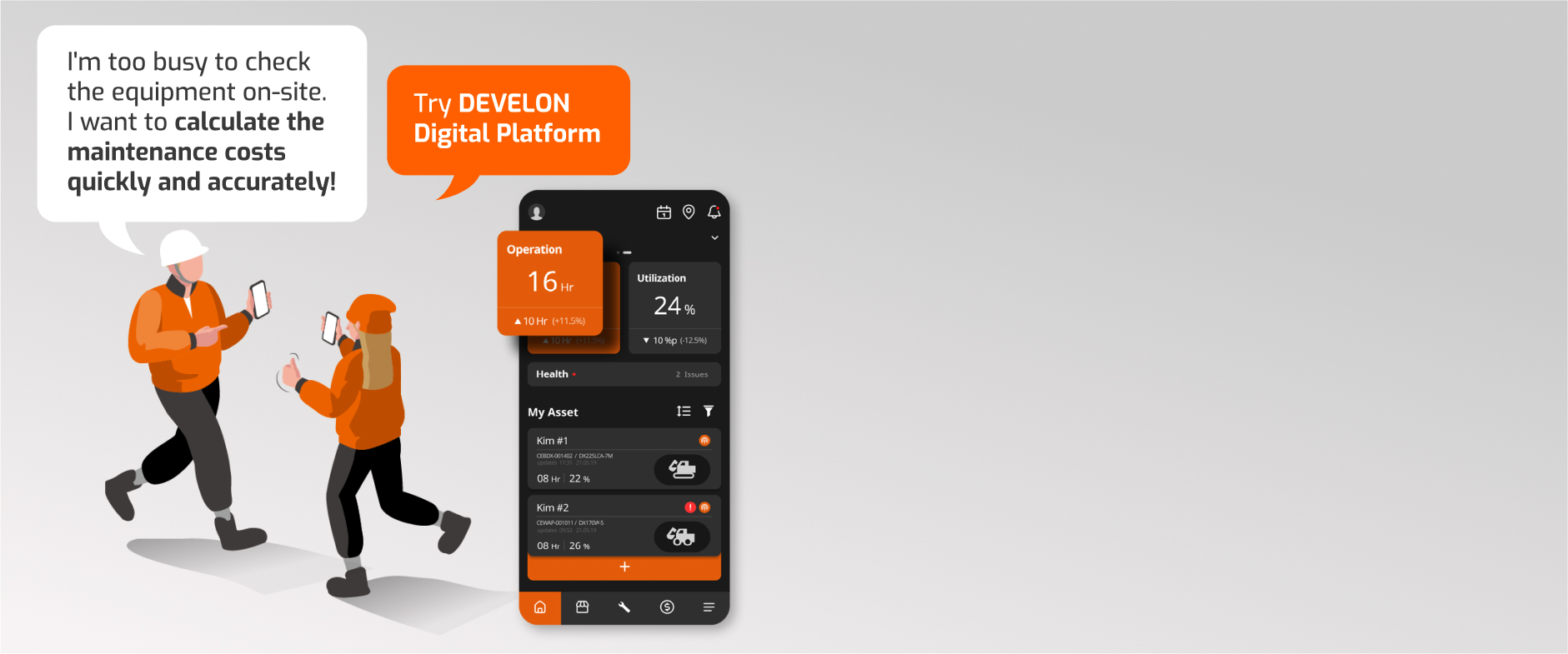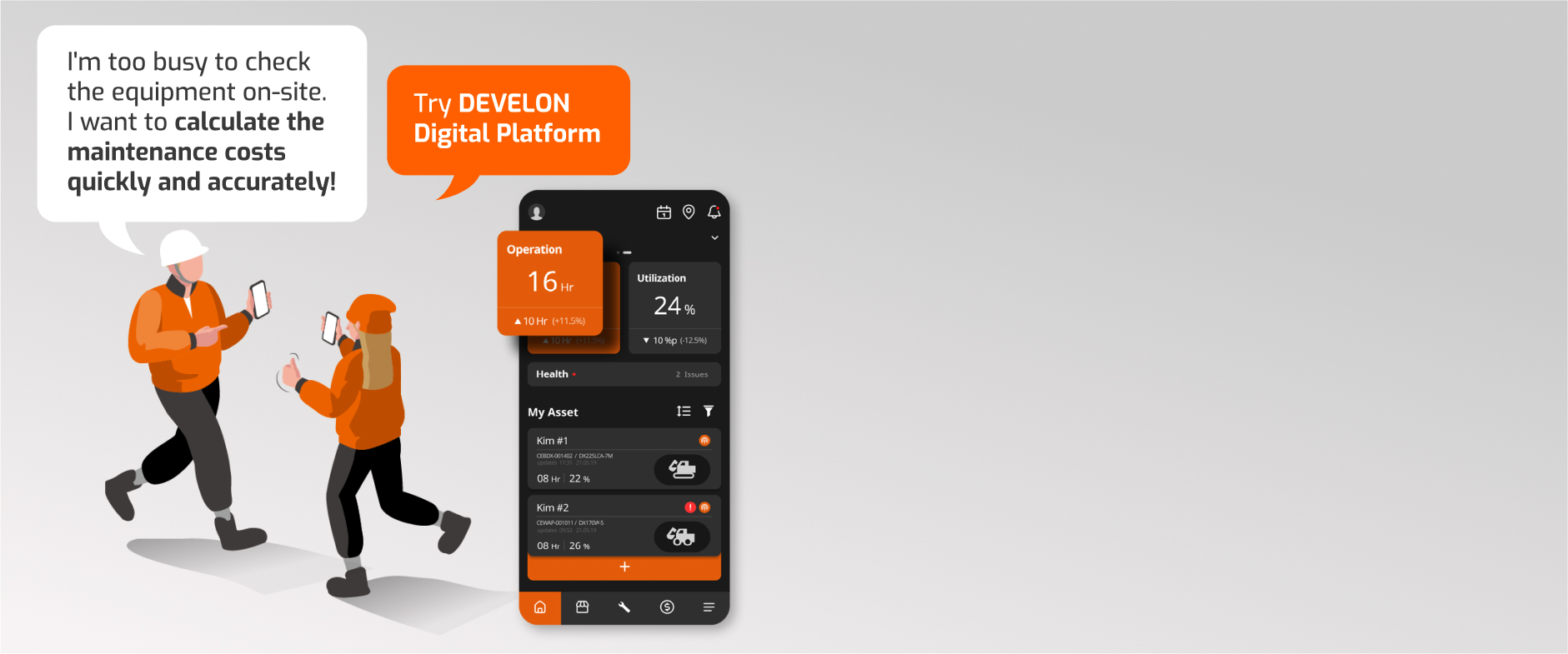 Check equipment data on your phone
DEVELON Digital Platform lets you check equipment data and maintenance costs easily and conveniently. In addition, the easy-to-use Dashboard provides an at-a-glance view of the information you need. DEVELON Digital Platform saves you the hassle of searching the logbooks, making calls, or going to the site in person. You can also set a more efficient work schedule depending on the progress at the site.

With DEVELON Digital Platform, equipment management is no longer a difficult task.