Online Service Training: Enroll Now!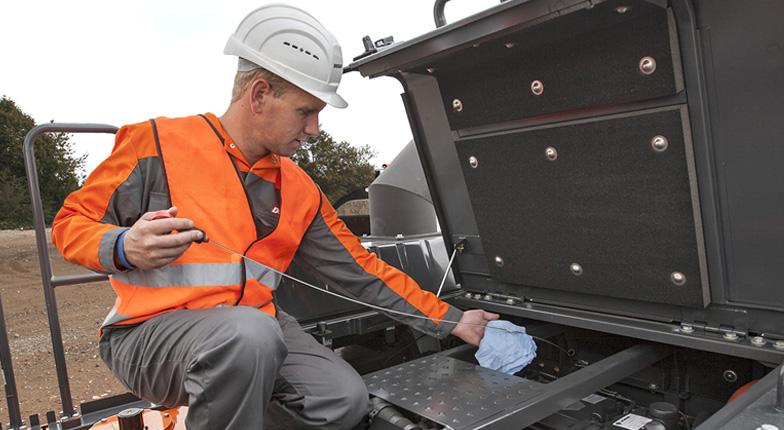 The DIEU Service Training Team has redesigned Online Training to offer a more attractive and practical content, covering:
Features
Component location
Servicing
Cabin switches & levels
Online Training offers the first interactive contact with a new machine even before it is delivered to your yard. All online training is compatible with different computer systems and mobile devices. For the best experience when running online training content on mobile devices, we recommend installing the SABA CLOUD mobile application available for Android and IOS operating systems.
Online Training is embedded into the learning path: Online training is now a prerequisite for all Instructor led training.
To access Online Training on mobile devices:
Use Saba cloud application (available for iOS and Android)
Server: Doosan
Password: your Doosan Passport password
Early enrolment discount:
The Doosan Training Center is pleased to again offer the popular discount campaign for early enrolment for 2020 service training. A discount of 20% is available for early enrolment recorded in the Doosan Bobcat Learning Centre (DBLC) system.
We know it may be difficult to plan service training needs for the full year of 2020. The Doosan Training Center is therefore offering two rounds of discount as follows:
Round 1
From October 1st 2019 until December 15th 2019, the 20% discount will be applied for all enrolment in that period for Doosan Service training scheduled to be delivered in Dobris in 2020.
Round 2
From July 1st 2020 until July 31st 2020, the 20% discount will be applied for all enrolment for Doosan Service training in that period scheduled to be delivered in Dobris between September 1st and December 31st 2020.
Register without delay and take advantage of the savings!
You can find more details on the courses on the DBLC platform or simply contact the Doosan Training Center or your Service Manager for more information.