Anema Demo Days 2019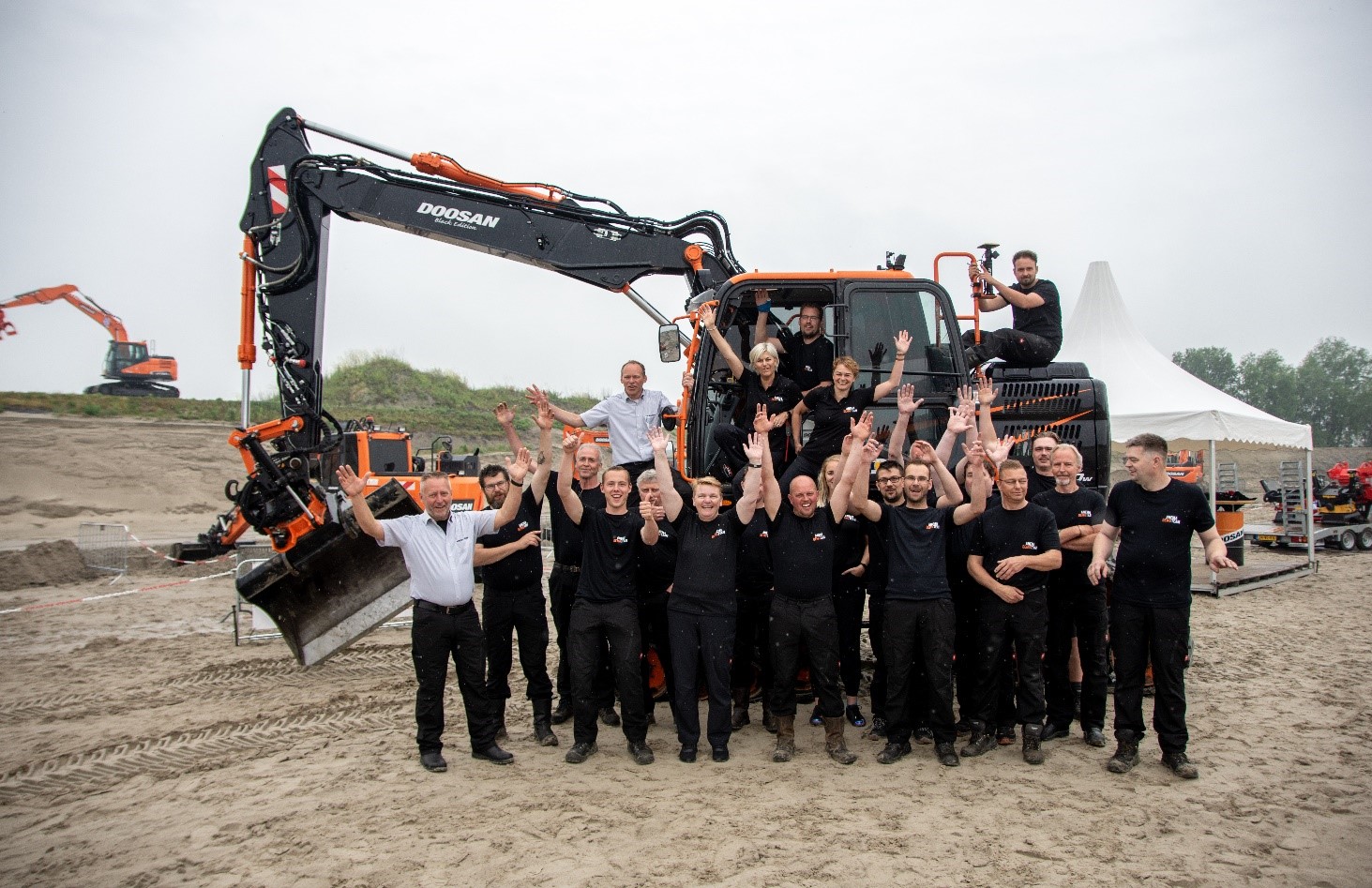 'Nothing is impossible' is the motto of Team Anema, Doosan dealer for the four northernmost provinces in the Netherlands since 2014. That nothing is impossible with Anema Arum was clearly visible during the very well attended Demo Days!
With more than 40 years of experience, Siep Anemais at the helm of his machine trade business in the Frisian town of Arum, with about thirty employees by now, a well-established company in the world of civil, road and water engineering. In short, a versatile company passionately representing the Doosan brand.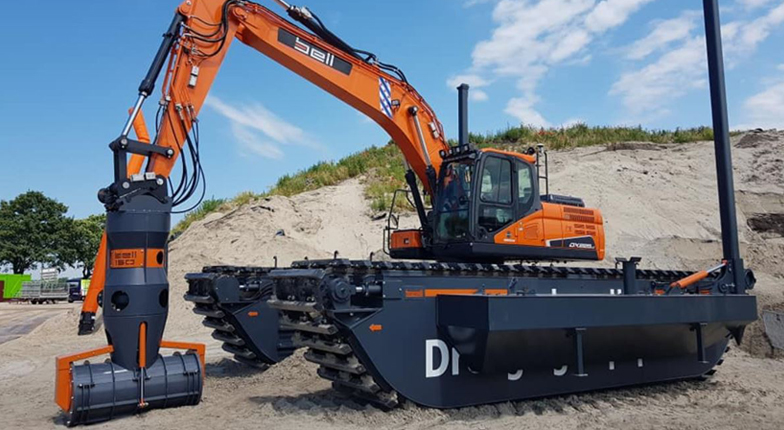 That nothing is impossible with Anema Arum was clearly visible during the very well attended Demo Days! At a unique location, we transformed the sandpit of Van der Wiel in the town of Nij Beets into a real 'sandbox arena' where everybody could play as much as they liked. Eye-catchers included the DX225LC-5 amphibious version of the Bell Dredging Pump and the DX300LC-5 owned by Jelle Bijlsma in Giekerk with a dipper stick of 12 meters, additional ballast and an AA bucket of 1800 liters.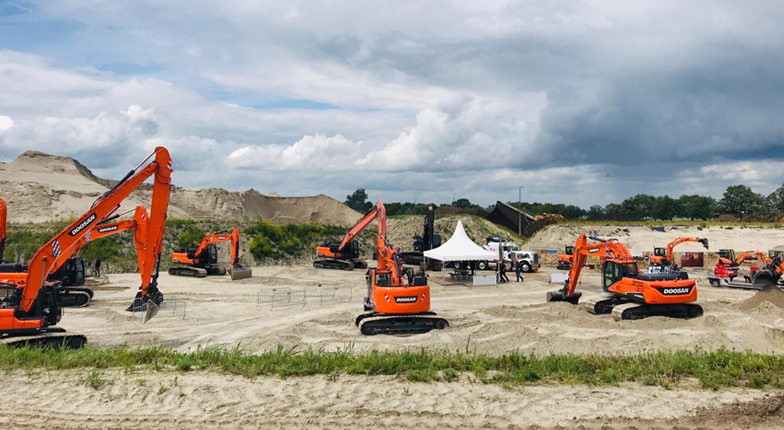 Of the 31 machines provided, visitors were able to actually test 23. The entire Doosan range was present, all machines from 1 to 50 tons. Each machine was unique, including the Black Edition Quarts track! The DL200, DL220, DL280and DL420 CVTloaders didn't have a moment of rest and the pilot model DX35-Z mini excavator was operated by young and old.
Catering worked hard as well: 900 hamburger, roast and kebab sandwiches, 300 ham and cheese sandwiches, 700 cups of coffee and tea, 550 pieces of Frisian orange cake, 850 glasses of soft drinks, 500 glasses of beer, 100 bottles of alcohol-free beer, 300 ice creams and a variety of other food and drinks were handed out. 8 Doosan miniature Black Edition DX140W-5 were raffled amongst the visitors and several gadgets, created especially for these demo days, were handed out.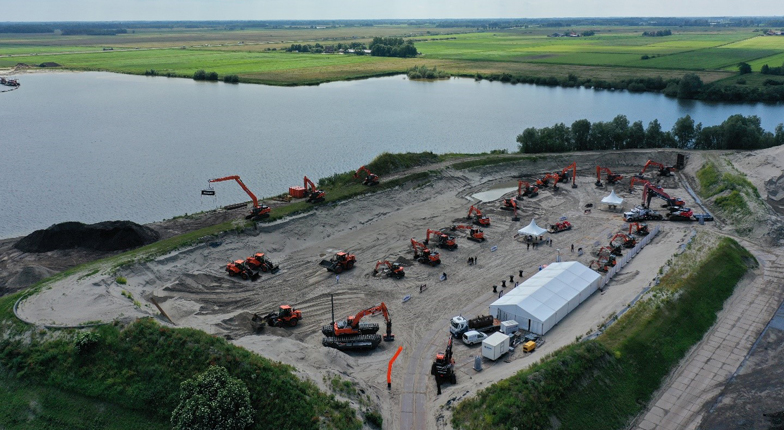 Together with the entire Anema Demo Team, we can look back on successful Demo Days and conclude that - together with our customers and business partners - we have become even more enthusiastic about the Doosan products. Some machines were brought directly to customers' locations to be used as demos. Purchase negotiations are in full swing. There is also great interest in the Black Edition Quarts tracks.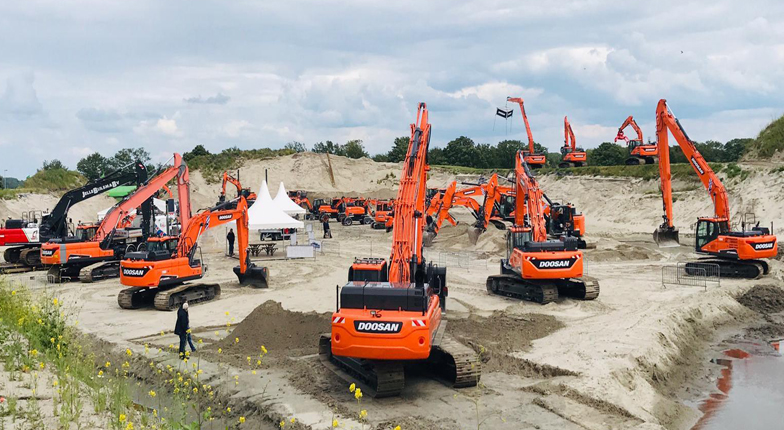 Visit this website for more information about Anema.