Doosan machines perform even on a small island in the Netherlands
One of our Field Product Managers, Robin Den Reijer, has good news about Doosan's strong presence in the Netherlands. It concerns the 674 km2 island of Terschelling, which is located in the north of the Netherlands, with a population of only around 5000 people (Aug 2017). Five Doo-san excavators (DX380LC-5, DX340LC-5, DX300LC-5, DX255LC-5 and DX140LC-5) were in operation for six weeks in a row on this small island.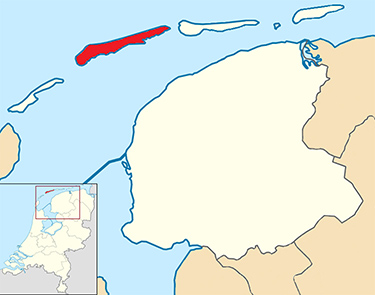 (source: Wikipedia.org)
Supplied by Anema Arum BV, one of our Netherlands dealers, the performance of the Doosan excavators has greatly pleased the customer, Jelle Bijlsma BVworking on a project called `Eliminating Watercrassula'. Doosan was chosen as the only construction equip-ment brand working on Terschelling because of the Stage IV engines in the company's ma-chines.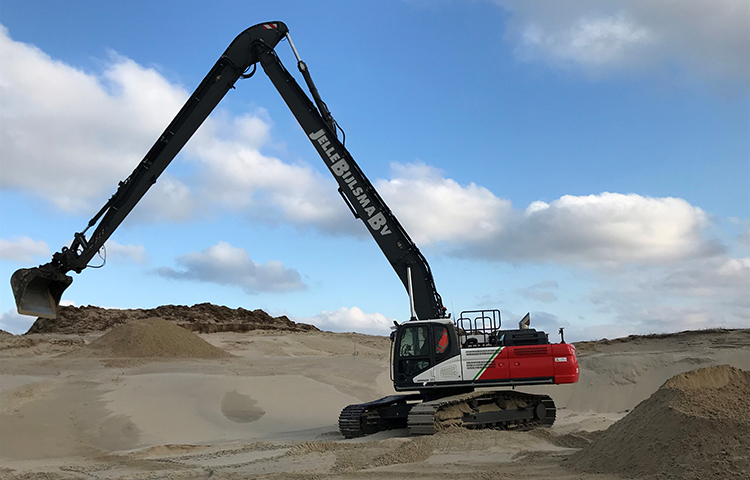 The application involved digging in sand to a depth of 40 cm across a total area of 43.500 m2. This was done in layers of 20 cm at time, to eliminate a bush/water plant which had grown too fast and aggressively on Terschelling island. Doosan Super Long Reach excavators were the ideal models to carry out this work, as they provided enough loading height and satisfied Terschelling's Stage IV regulations. The loading buckets on the excavators were cleaned afterwards using a brush and another worker was always in attendance by the excavators to ensure that none of the bushes even small ones were left behind.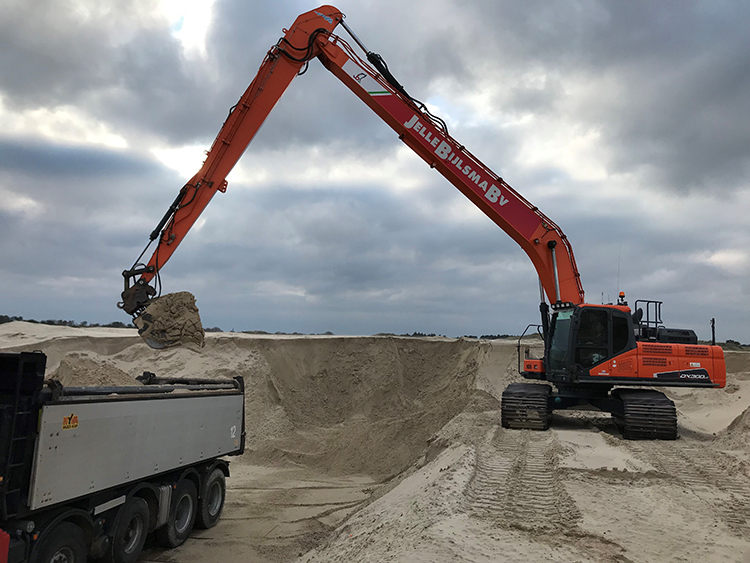 The customer was pleased with the performance of the Doosan machines and is hoping to have a long-term relationship with Anema and the Doosan brand. In fact, Bijlsma subsequently placed an order for several more Doosan machines (3 x DX27z, 1 x DX19 and 1 x DX300LC-5).