New Dealer Territories Assigned to FCE Travaux Publics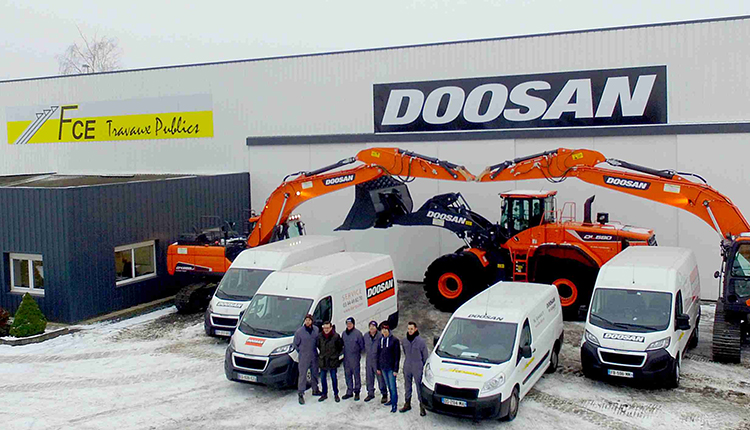 FCE Travaux Publics has been the exclusive Doosan dealer for the Champagne-Ardenne regions (Marne, Ardennes, Aisne and Haute-Marne) since 1999 and Picardy (Oise et Somme) since 2015. Effective 1st January 2019, the company has now been appointed as the exclusive dealer for the Doosan compact and heavy machine ranges in additional areas of northern French and for the Pas de Calais region.
FCE Travaux Publics was Doosan's first dealer in France and has sold over 800 Doosan machines in 20 years. The company runs a number of assembly and repair workshops in Saint-Memmie, Bresles and Vivier-au-Court and has been operating a new workshop in Carvin for a year now.
For more information, visit the FCE TP website here.