Develon on LE DIG TOUR in France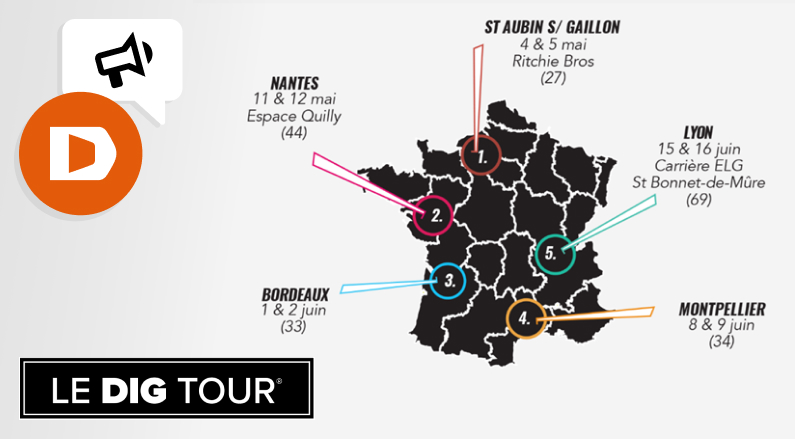 Meet Develon on LE DIG TOUR, taking place from 4th May to 16th June 2023!
This event will be held across five regions of France and two regions of Spain. Develon will only showcase its equipment in the French regions, where the French public will see Develon-branded machines for the first time.
You can find us at the following locations:
4th - 5th May: between Rouen and Paris
11th - 12th May: Nantes
1st - 2nd June: Bordeaux
8th - 9th June: Montpellier
15th - 16th June: Lyon
Join us for an exciting adventure on the Dig Tour!