Rebranded Develon Merchandise Webshop is Now Live!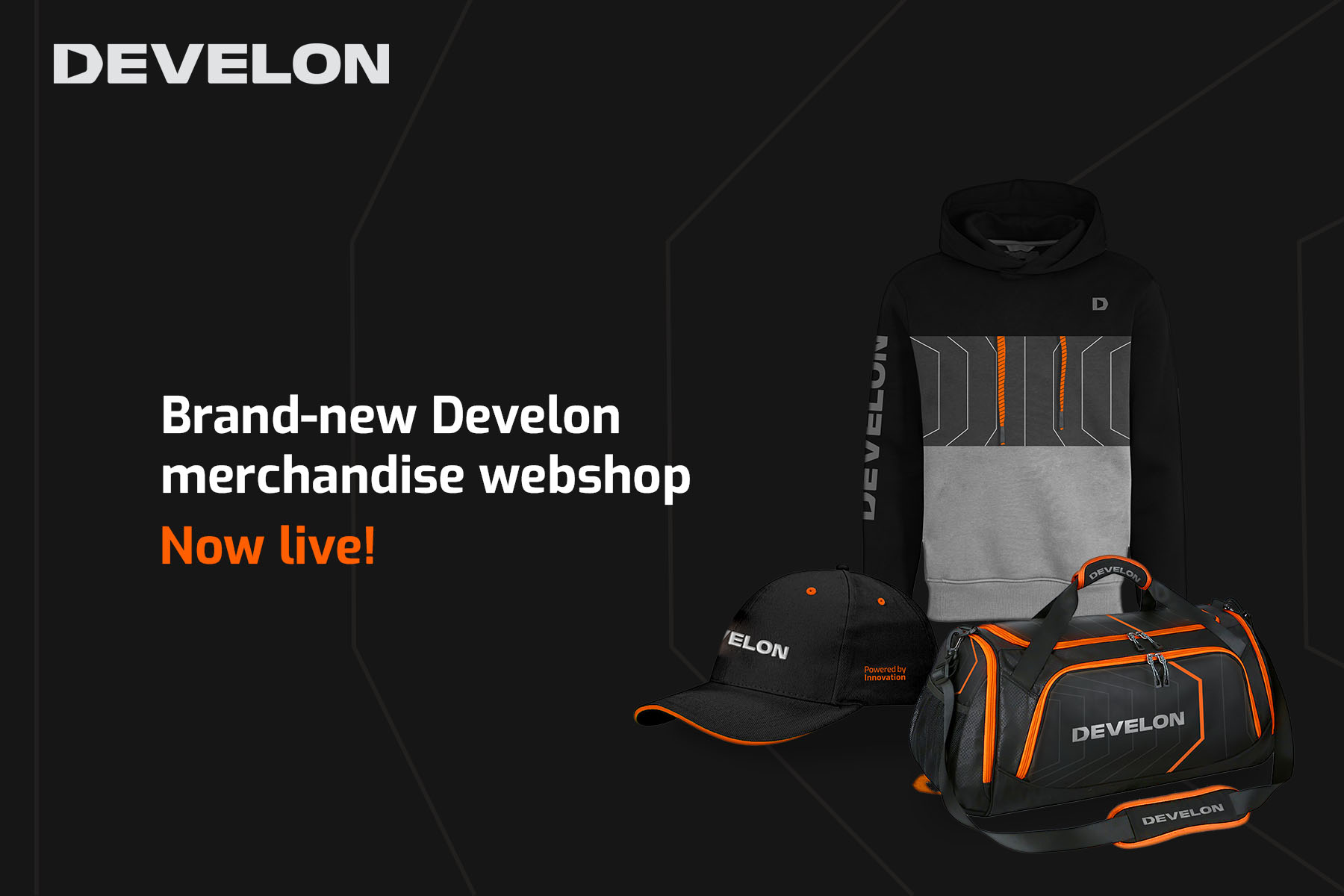 Our brand-new merchandise webshop is now live. The web shop is rebranded in our corporate style and has a lot of new features, such as stock visibility, following the status of your orders in your account dashboard.
And that's not all: we have also launched the new Develon 2023 collection here, with clothing, headwear and accessories that capture the essence of Develon. Furthermore, the first Develon-branded scale models are also available for pre-order.