New DA30 and DA45 will be available for ordering in August 2019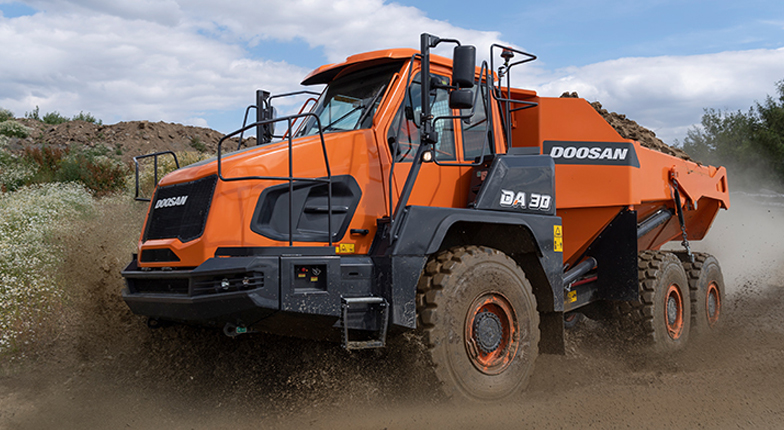 The new DA30 and DA45 Stage V compliant articulated dump truck (ADT) models will be launched in the last quarter of 2019 with the ordering system being opened in August. The new machines will replace the previous DA30-5 and DA40-5 Stage IV models. The new Stage V models were displayed at Bauma where they attracted a lot of attention and positive interest both from the press and customers/visitors.
The main driver in the development of the new ADTs was Voice of Customer collected directly from end users and dealers which resulted in a range of additional new features including the repositioning of diesel, AdBlue and greasing systems to make them all easily accessible from a standing position at ground level. Other improvements have been made to the tandem bogie system and a self-levelling front suspension is now installed that adjusts itself independently depending on the operating conditions to ensure a more comfortable working environment for the operator.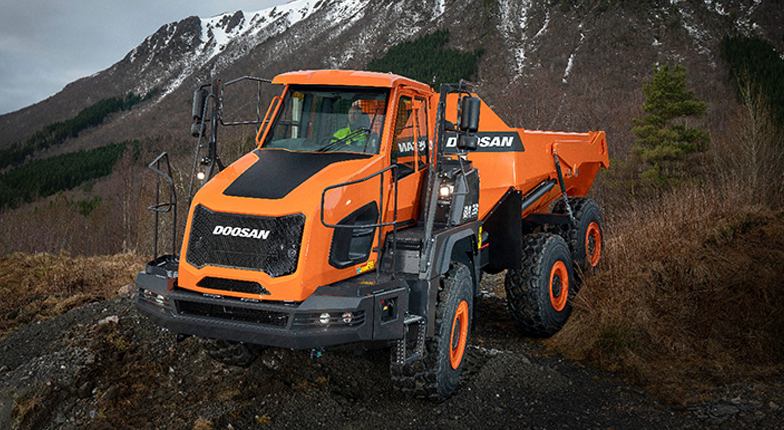 The new models will also be equipped with a real-time payload measuring system with a light indication for the excavator operator as standard. This will help the excavator operator to place optimal loads in the ADT to ensure excellent productivity and low fuel consumption.
As well as these changes, the new Stage V models offer an eye-catching new design for the front frame and bonnet components on the trucks and are powered by new Scania Stage V compliant 9 and 13 l engines!
We didn't forget about the smaller requests from operators, so the cabs on the new machines will have comfortable hand grips and foot rests, an improved layout for the display which will be easier to use even for tired eyes. New improved maintenance access will also help operators to perform daily checks faster and more safely. The new payload monitoring system, the hand rails on the fenders and mudguards as well as the hydraulic suspension will all be part of the standard specification.
If you have any questions, please contact our PM at adrian.winnicki@doosan.com