Successful German Dealer Meeting in Frankfurt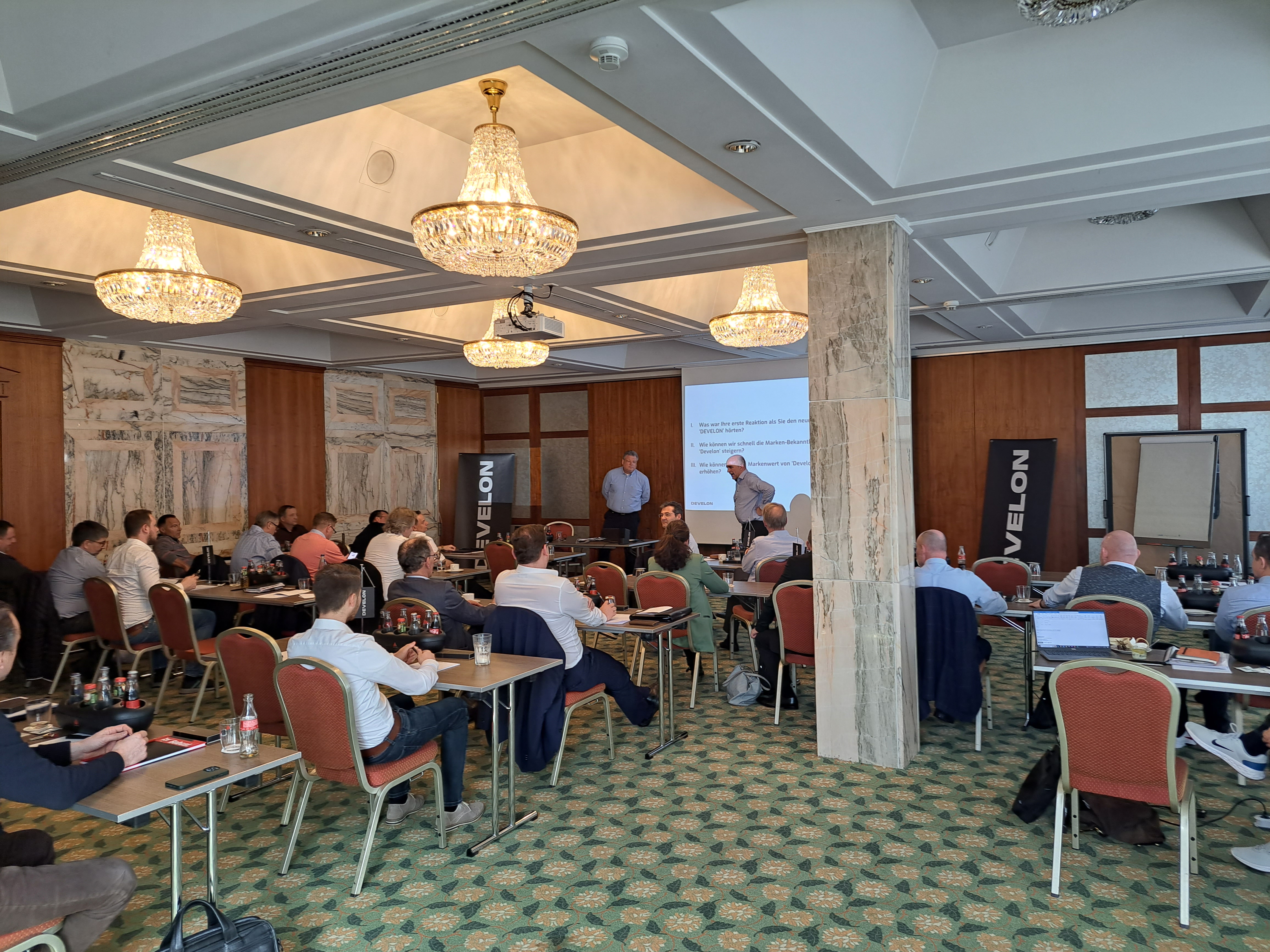 Develon recently held a meeting with its German dealers on 22nd March in Frankfurt to discuss the new brand direction. One of the key topics discussed was the introduction of the Develon brand and its Corporate Identity (CI) guidelines. Attendees received a detailed explanation of the brand's background, mission, values, and what aspects of the brand would be changed and what would remain the same.
The meeting was also crucial in terms of marketing and communications. Participants were informed about the various marketing materials available to dealers, such as advertising, social media campaigns, merchandise, and fairs. Additionally, the importance of dealer facility rebranding with the support of the Brand Partnership Program (BPP) was discussed.
Another key aspect of the meeting was the introduction of the Key Account Plan and the German Company Owned Store, which was launched at the beginning of 2023.
After the presentation and discussions, participants were invited to dinner at the hotel restaurant.