DEVELON's Impressive Showing at SaMoTer 2023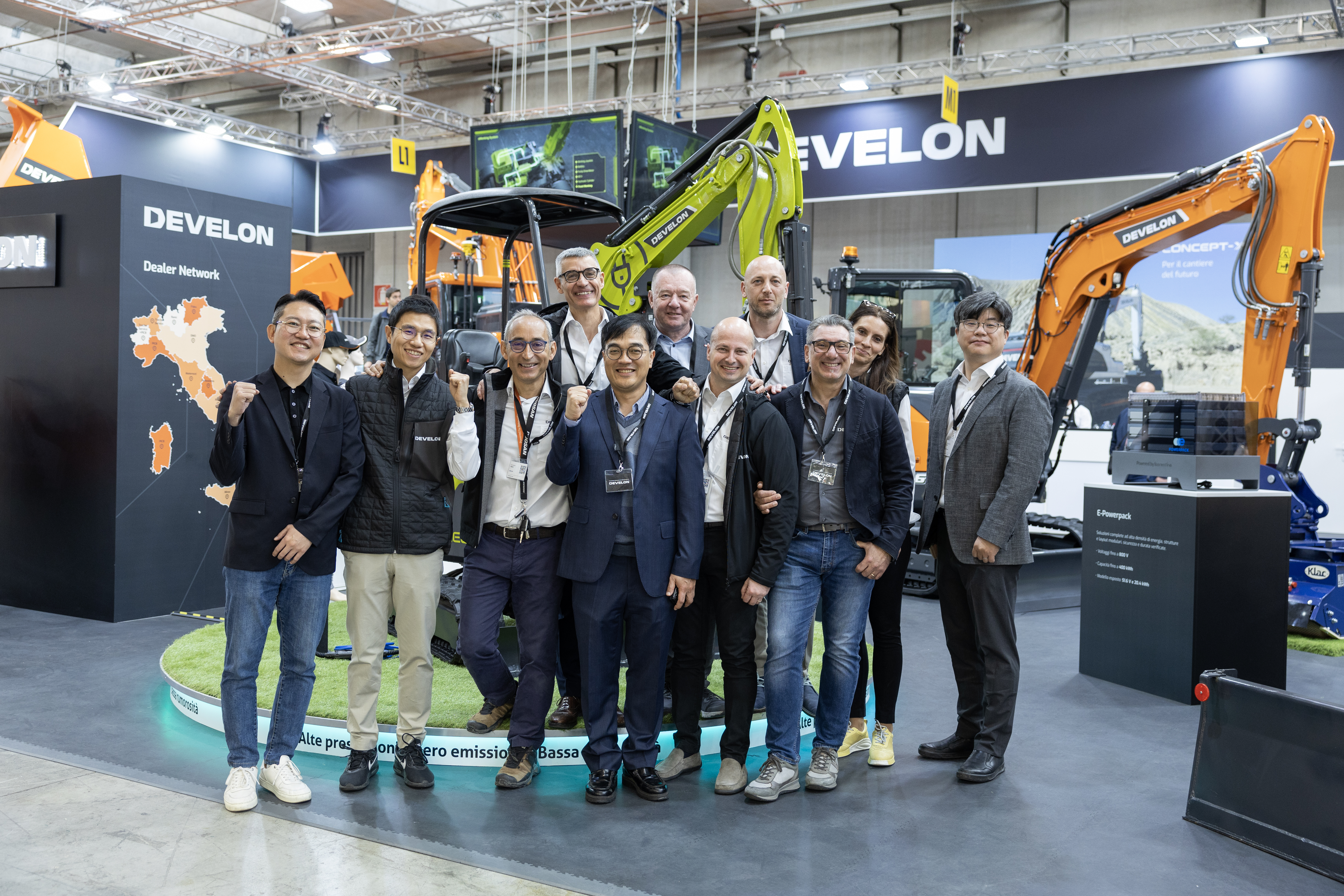 The 31st edition of SaMoTer, the International Construction Equipment Trade Fair, took place from May 3rd to 7th 2023, attracting over 40,000 visitors from 91 nations. Innovation was a strong focus at SaMoTer 2023, with the introduction of the new concept of SaMoTer Lab and a digital demo area, where DEVELON presented the DX225LC-7X 'Smart' Excavator equipped with Trimble Technology and the DL420CVT-7 wheel loader with the Transparent Bucket safety system mounted.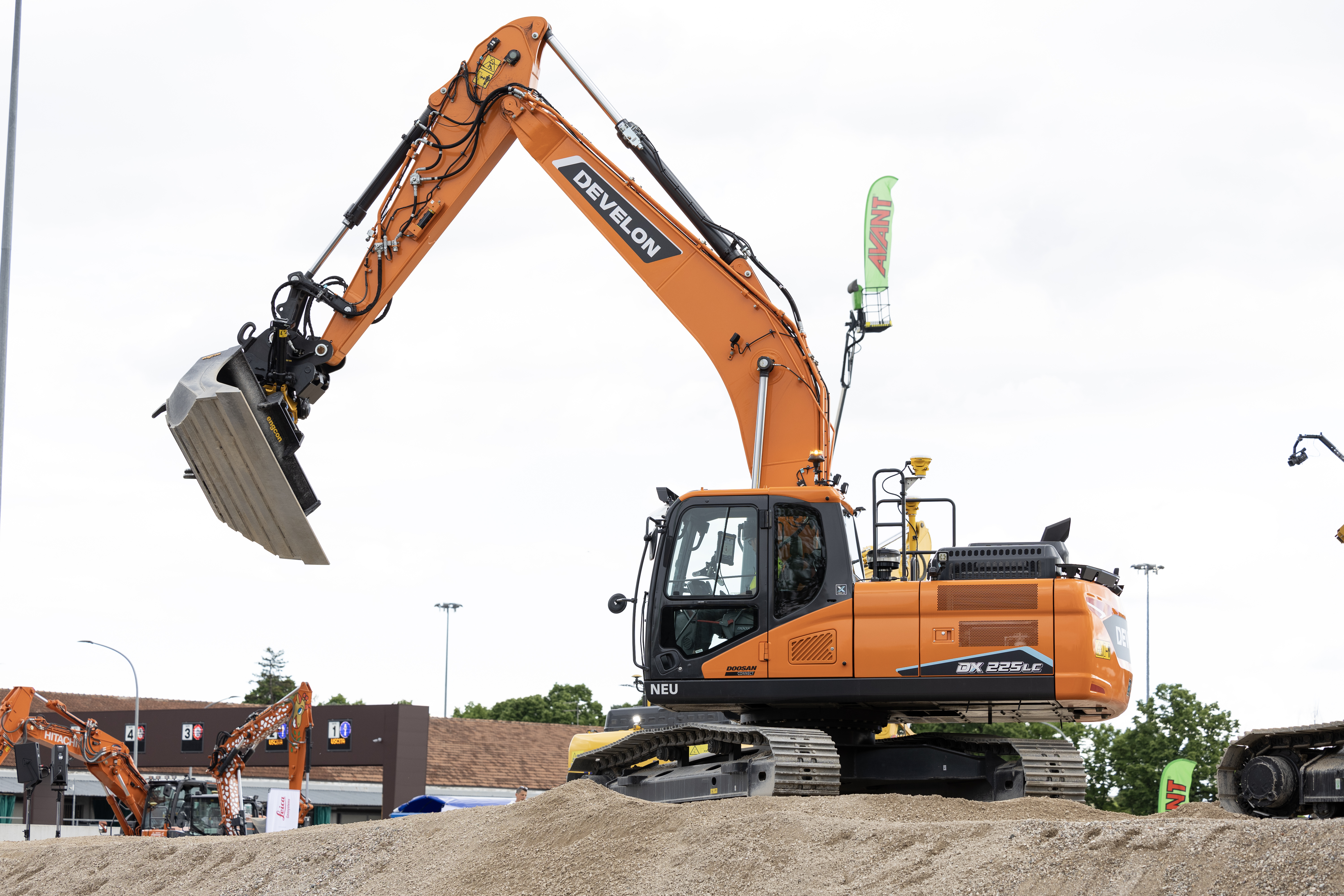 DEVELON made its debut at the fair with six new branded machines on display: the DA30-7, DX245NHD-7, DX100W-7, DL85-7, DX63-7 and the DX20ZE electric excavator.
DEVELON was also invited to take part in a symposium on demolition, where Field Product Manager, Giuseppe Santo, represented the company.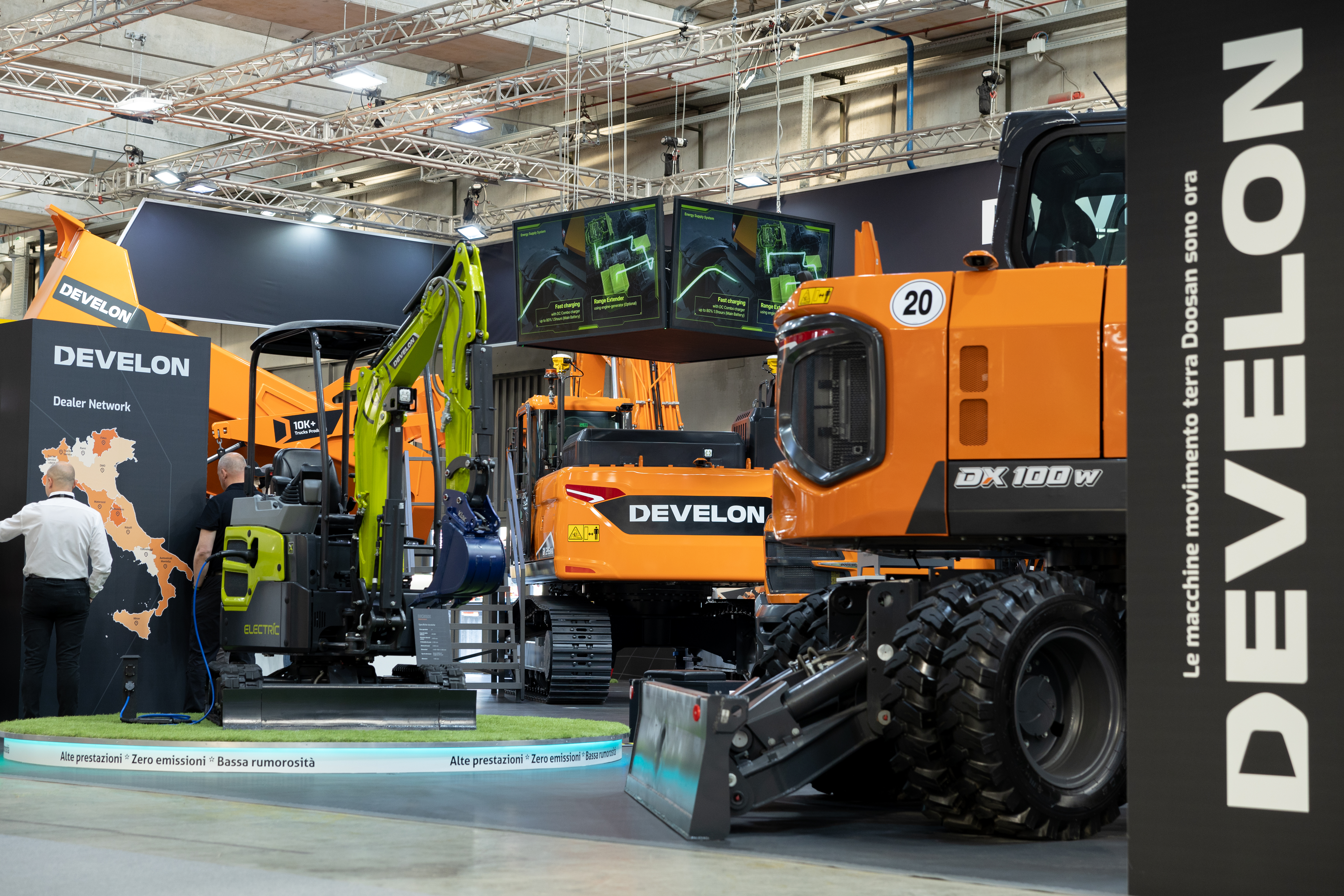 The fair welcomed Italian dealers and those from the international market, including Ergon Tzanidakis, DEVELON's Greek dealer, and AVAX, the company's key account customer. New deals were also agreed upon at the fair, including one for a DX1000LC-7 100 tonne excavator.