Doosan Group Donates 3 Billion Won to Community Chest of Korea
Doosan Group announced on Jan. 9 that it donated 3 billion won (about $2.7 million) to the Community Chest of Korea (CCK).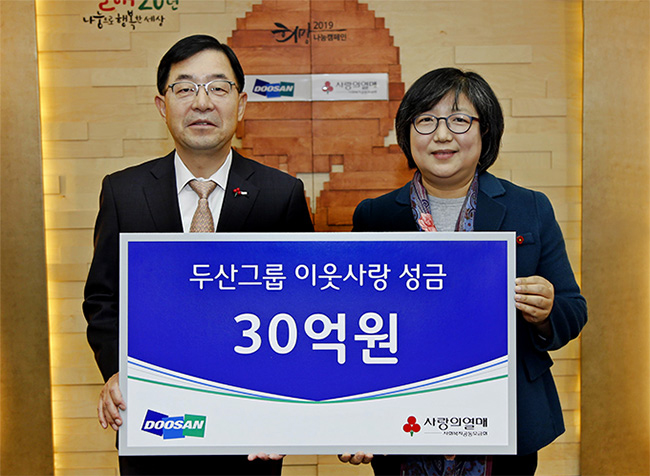 Wanseok Park, executive vice president of Doosan Corporation, and Yeon-sun Kim, secretary general of the CCK, were among the attendees at the donation event, held in the CCK building in Jeong-dong, Seoul.
"It is our pleasure to be able to sow seeds of hope for our neighbours in need," said Park. "Doosan Group will continue to get involved in various sharing activities."
Since 2005, Doosan Group has donated funds to the CCK every year.