DEVELON Premiere at Czech EXPO Lesni Lom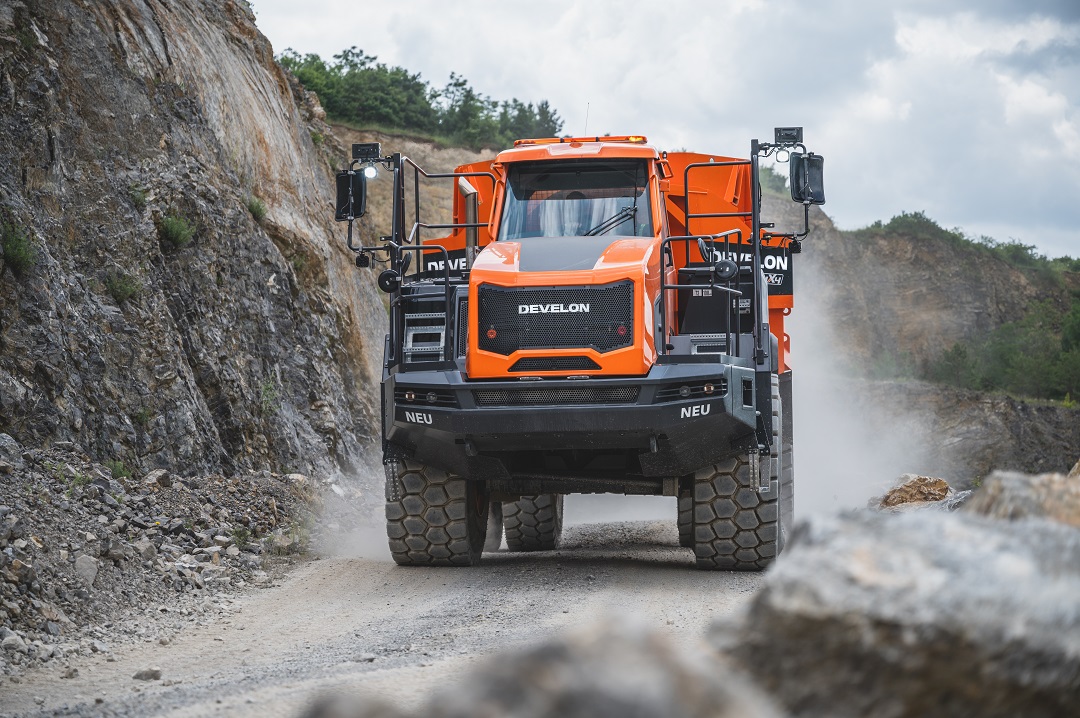 In June 2023, GARNEA, the exclusive dealer for the Czech Republic, held an impressive introduction event for the DEVELON brand in the country. DEVELON shined proudly at the EXPO Lesni Lom, the largest fair in the Czech Republic, held in a limestone quarry near the country's second biggest city, Brno.
The DEVELON display was far and away the largest at the fair, with about 5000 m2 dedicated to 'orange machines'. The GARNEA team prepared a high-level and professional presentation of 10 heavy machines of all types – including crawler and wheeled excavators, wheel loaders and also an ADT: the new 4x4 DA45-7 model, which was shown for the first time in the Czech Republic!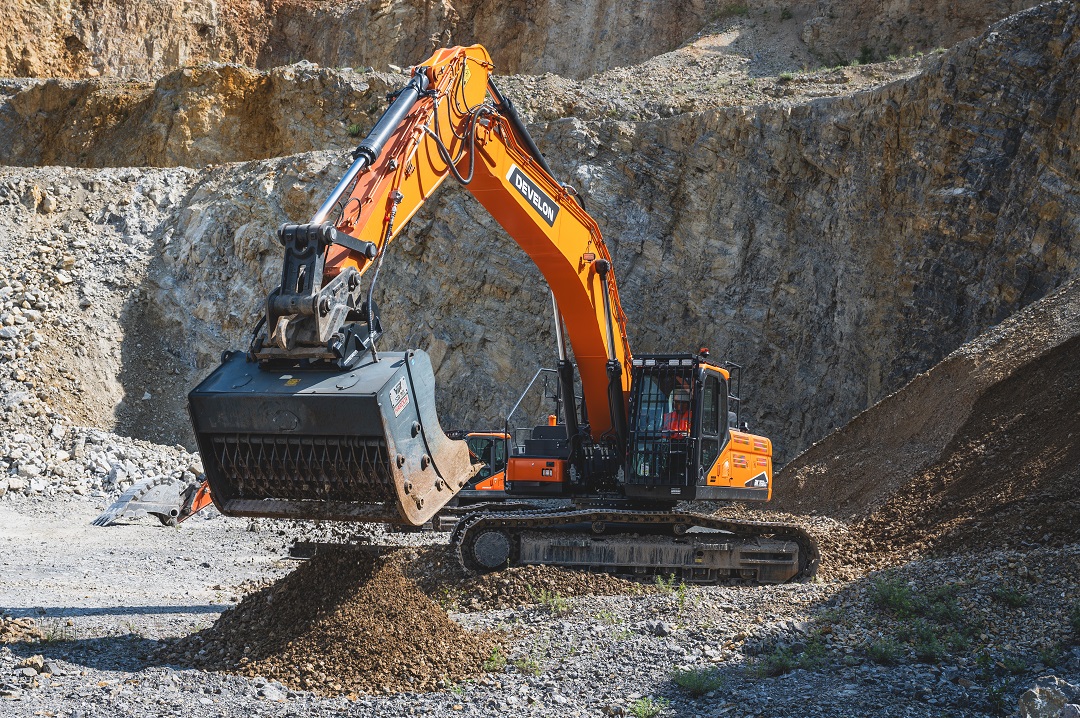 Around 10,000 visitors, including both members of the public and professionals in the field could not only watch, but also try out some of the following machines on show:
| | |
| --- | --- |
| ADT: | DA45-7 4x4 (working) |
| Wheel Loaders: | DL420CVT-7 (2x, one working) |
| | DL250-7 (with Trombia sweeper) |
| Wheeled Excavators: | DX100W-7 (located at the fair entrance) |
| | DX170W-7 (with Steelwrist attachment) |
| Crawler Excavators: | DX225LC-7 |
| | DX350LC-7 (working) |
| | DX420LC-7 |
| | DX340-5 (currently in use in the quarry) |
"Customers were able to see DEVELON machines in the Czech Republic for the first time. It would not be an exaggeration to say that our stand was the main attraction of the whole fair," commented Jiri Macha, Sales Director of the GARNEA construction equipment division.
"Rebranding of an established name is always a challenge, but we see it as an opportunity as well. Investing in the new DEVELON brand and its exposure to Czech customers was definitely worth it. Members of our staff were able to show the DEVELON machine quality and exclusive features to hundreds of customers every day, always backed by GARNEA's top customer service."