Doosan Machines Change Their Colour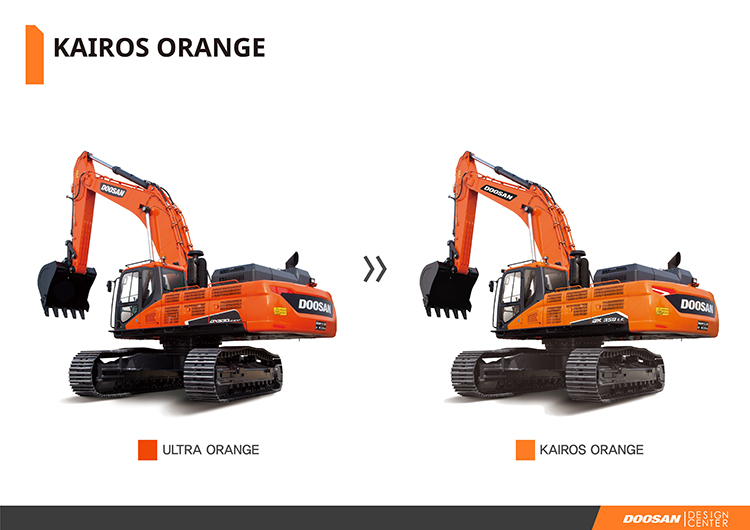 Since 2003, we have been using our DOOSAN ORANGE colour for the interior and exterior of our equipment, to reinforce the unique identity of our Doosan Infracore construction equipment. We subsequently improved the quality of this paint colour with the introduction of 'ULTRA DOOSAN ORANGE' in 2016 to minimize discolouration due to long-term usage under sunlight.
However, we have identified that the 'ULTRA DOOSAN ORANGE' colour could be upgraded even further and that it also requires an improvement in weatherability, to combat the effects of the high temperatures and open environments in which the machines are operated. In this regard, we have decided to adopt a new paint colour, 'KAIROS ORANGE'.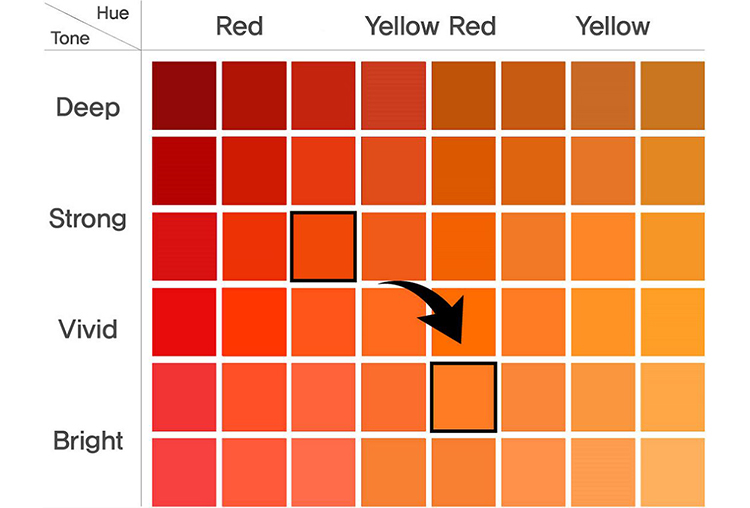 The new colour, 'KAIROS ORANGE', is unique to Doosan, with a stronger, more sophisticated finish that differentiates Doosan from its competitors. The new colour has a lower saturation than that of the previous one, allowing discolouration in the field to be less noticeable to the naked eye, thus providing a perceived improvement in quality.
Products concerned: Both excavators and wheel loaders
Benefits of the New Colour:
Improvement in the weatherability of the paint
Low saturation improves perceived quality when discoloured; enhancing customer satisfaction
Offering a unique Doosan colour with a stronger, more sophisticated finish
Improved differentiation from competitors who use similar orange colours
Establishing a stronger, more differentiated brand identity for Doosan
The new 'KAIROS ORANGE' colour will be used in all models of Doosan Infracore construction equipment produced in both Korea and China effective 15th June 2019 for equipment produced in Korea, and end of July for that produced in China.