Doosan Infracore Signs an 80 Units Deal with BEAULOC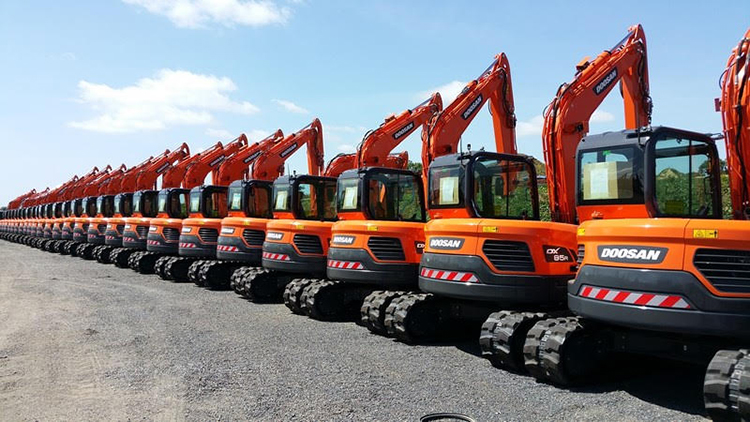 Doosan Infracore has won an order for 80 excavators from the French construction equipment rental company, BEAULOC. The order comprises three different models (the DX57W-5, DX85R-3 and DX300LC-5) ranging from 5.7 to 30 tonne. BEAULOC, a rental company with more than 300 construction machines at present, is engaged largely in the rental of heavy equipment. Between 2016 and 2017, Doosan Infracore delivered close to 200 excavators to BEAULOC, including 100 crawler excavators, 30 wheeled excavators and 50 mini-excavators.
BEAULOC made the new purchase decision after determining that Doosan Infracore equipment is competitive in terms of not only its value as second-hand equipment but also the total cost of ownership (TCO) on the basis of its experience of using Doosan Infracore's equipment on the ground. The newly purchased equipment will be operated as rental equipment for various road construction projects and other excavation works throughout France.
France is a significant European market for Doosan Infracore - it is the company's third largest market in Europe after the UK and Belgium.
The latest order for 80 excavators is set to be delivered from August to December 2019. "This is a good opportunity to promote the Doosan brand at large National Companies renting Doosan Excavators from BEAULOC," said Gilles BENDAOUD, Senior Sales Director for Doosan Heavy in Europe. "We are aiming at enhancing our brand image in France and in the rest of Europe."