Launching the new Doosan LED Work Lamp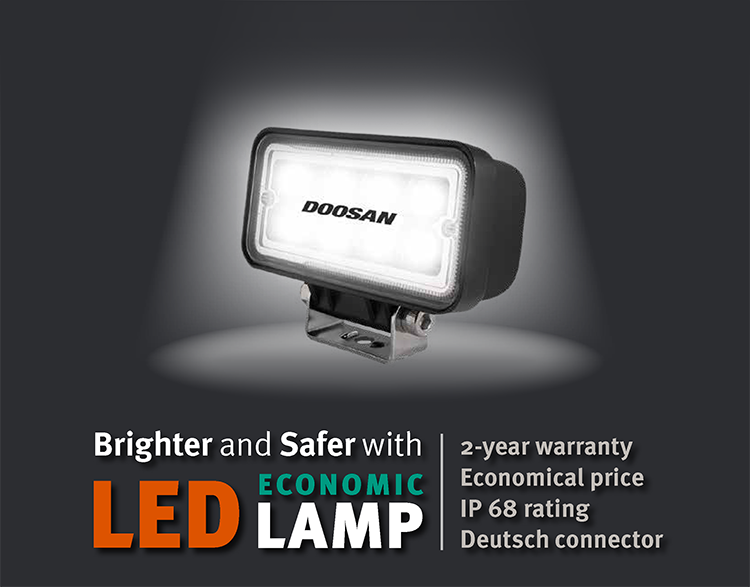 The DIEU aftermarket team is pleased to introduce a new white light LED work lamp at a cost-effective price. Brighter and Safer with the new economic DOOSAN LED Lamp! Do not miss the chance to get free samples.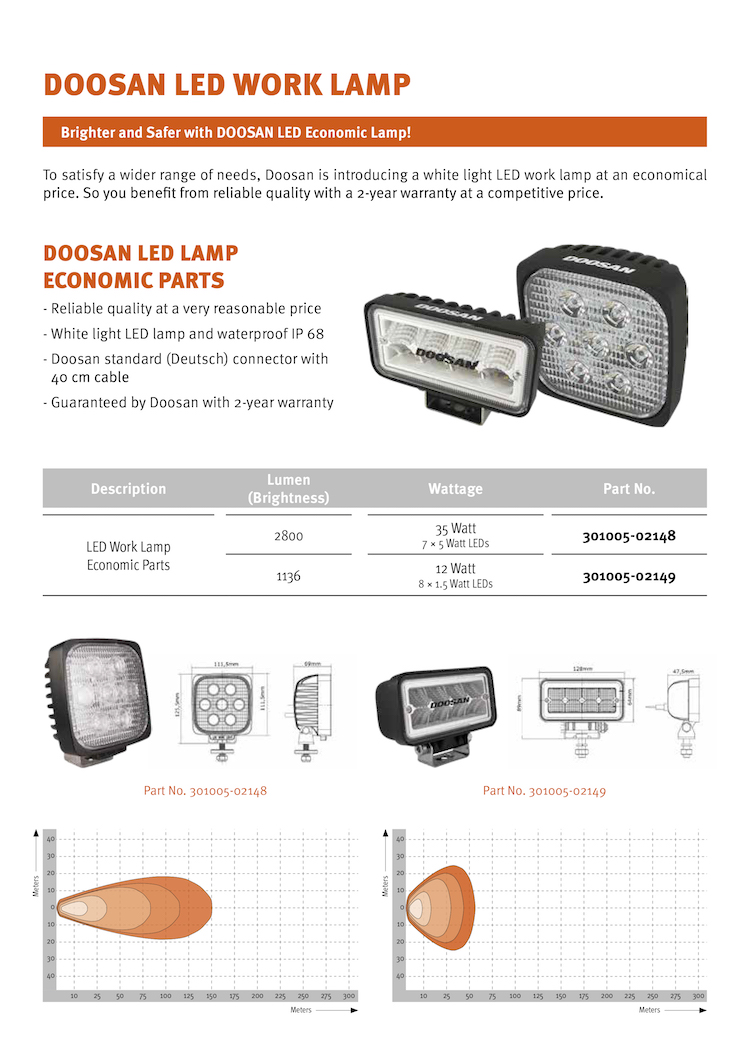 Ask for Free Samples!
Doosan will provide free samples upon direct request. The quantity of free samples is limited so do not miss the chance to test the new Doosan LED lamp and to assess the product quality before purchasing.
To obtain free samples, contact your parts sales representative or send an e-mail to us at dieu.aftermarket@doosan.com.
You can download the leaflet from Media hub HERE.