New Doosan Product Brochures are Available to Order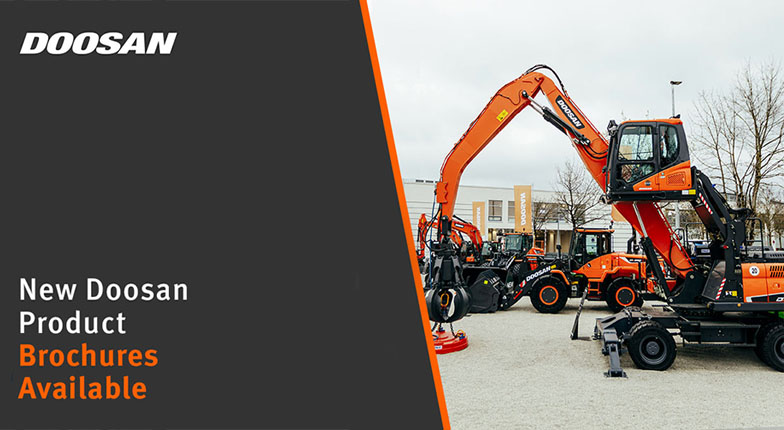 We are pleased to inform you that this month there are several brand new product brochures available for you to order through the Doosan MediaHub.
They include the long-awaited Wheel Loader brochures: the combined DL220-5/DL250-5, DL420-5/DL450-5 and DL550-5/DL580-5 brochures. As usual, all of these brochures are available for free download in low resolution format from the Media section of the MediaHub, whilst hard copies can be ordered in the Brandstore section.
Another exciting update in the Doosan Wheel Loader family of brochures is our new Wheel Loader Attachments brochure: General Purpose Buckets, where you will find all the necessary information about the Doosan range of configurable General Purpose Buckets, which allows you to configure the bucket that matches your application perfectly.
With our new Smart Solutions brochure, you now have all the details about Doosan Plug & Play Options in one place: Xsite, Leica, Trimble and more coming soon!
Other brochures available now are:
If you have any questions, requests or opinions, please contact us at yana.prymak@doosan.com