Annual Doosan Day of Community Service Held in Prague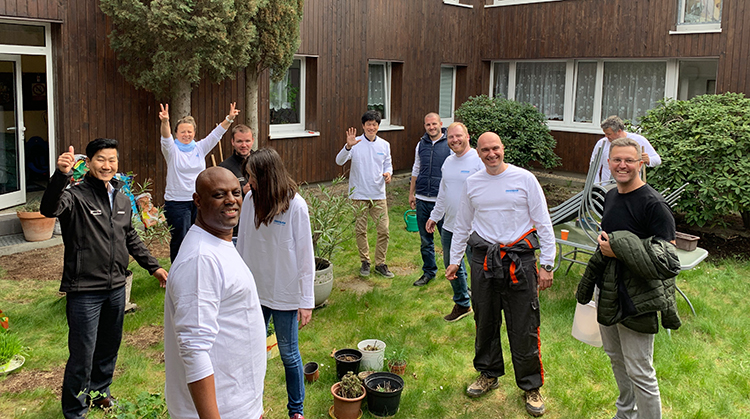 Already a tradition in the company, Doosan Infracore Europe held another annual Day of Community Service for the benefit of the local community in Prague.
On 23rd April, our employees visited a facility for children called Klokánek (Kangaroo), which is a place for children needing urgent care. Its mission is to protect and support those children that have been separated from their families, abandoned by their families or who have suffered from the inappropriate behaviour of their parents.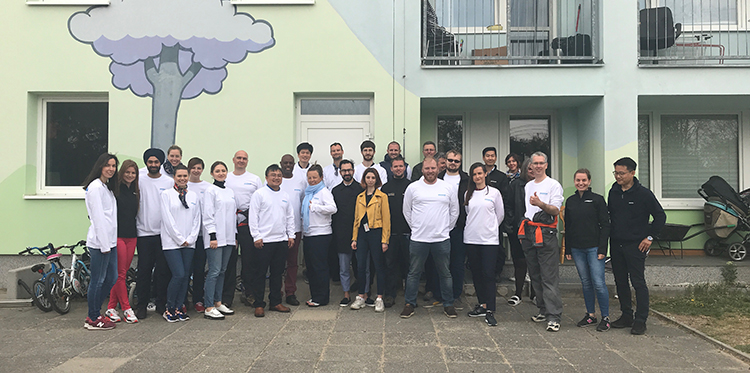 Klokánek offers temporary family-type care for children aged 0-18 years, from all over the Czech Republic who due to a number of circumstances cannot stay with their family and provides them with safety and basic living needs. During their stay, children are cared for until they can return to their original family, or to a substitute family, or to another long-term care facility.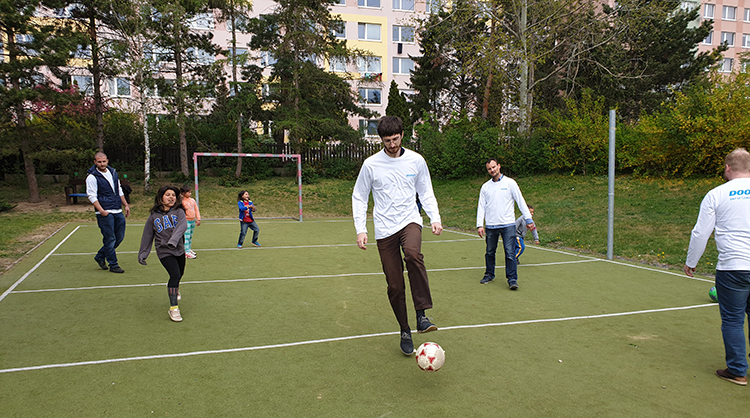 DIEU employees from our Prague office together with CEO Charlie Park spent half a day as volunteers helping the staff at the facility and interacting with the children. During the Community Service Day, the Doosan team cleaned up various areas and spaces at Klokanek, helped with gardening and spent valuable time playing with the kids. The children and social workers also enjoyed a tasty barbecue prepared by the Doosan staff.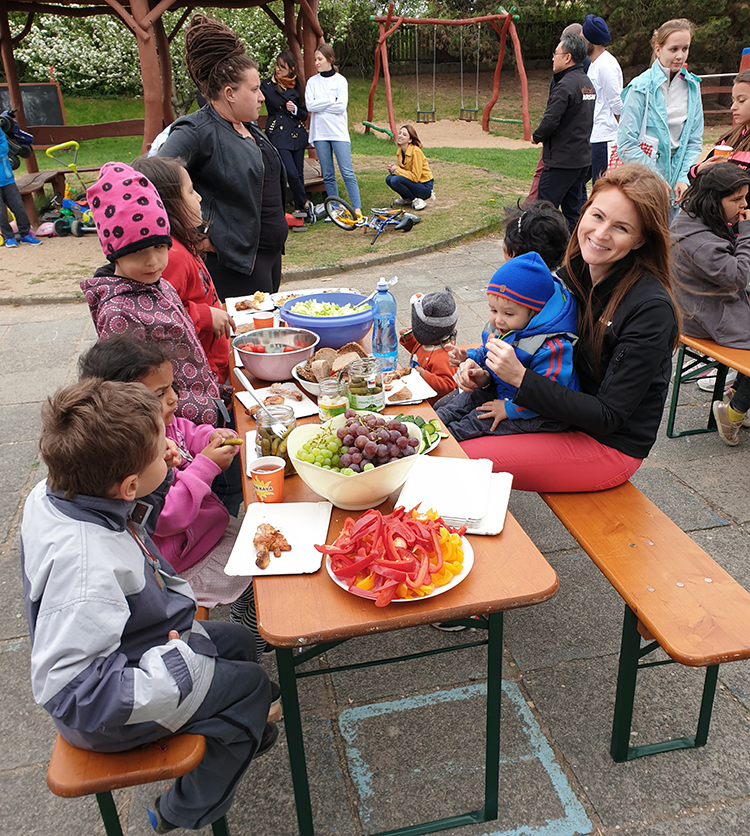 If you are interested in volunteering at Klokanek or want to support its mission in a different way, please contact them at klokanek.laskova@fod.cz. Because by making small but important contributions like this regularly, we can change the world for the better.