Successful Open Day at ITT MACH10 Lyon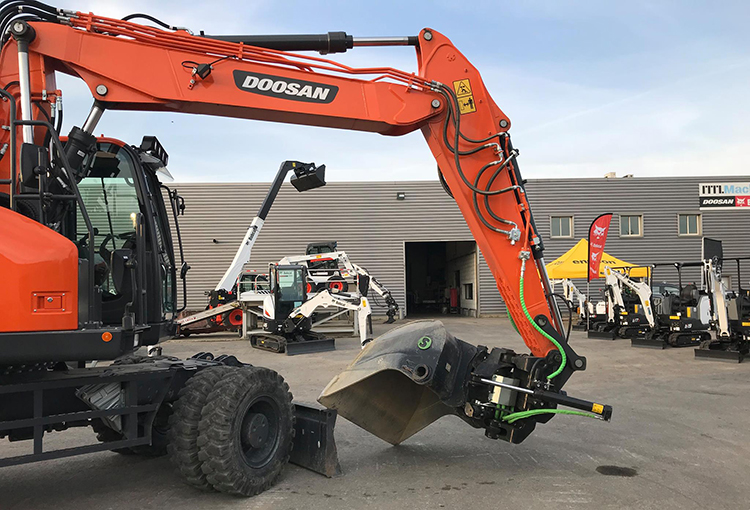 On 18th April, another successful Open Day event was held at the premises of Doosan dealer, ITT MACH10 Lyon, in Saint-Priest, France. Taking place on a warm spring day, customers at the event were able to test a DX235LC-5 crawler excavator, a DX165W-5 wheeled excavator with a tiltrotator system and were also able to explore other Doosan heavy excavators such as the DX235LCR-5 and DX140LCR-5. To illustrate the outstanding performance offered by the Doosan machines, a number of demonstrations were organized with the help of experienced operator, Christophe Lajoie.
In addition, various attachment suppliers including ENGCON, MBI, WEBER MT, TECNA and ACB MORIN, etc. presented their products before around 150 event visitors. You can find more information on the current range of Doosan attachments in our Smart Solutions brochure.
During the Open Day, three Doosan and Bobcat excavators were sold, including a DX235LC-5, as well as many attachments. To make the sunny day even brighter, MACH10 prepared a tasty barbecue and an exciting afterparty with a DJ to further enhance networking at the event.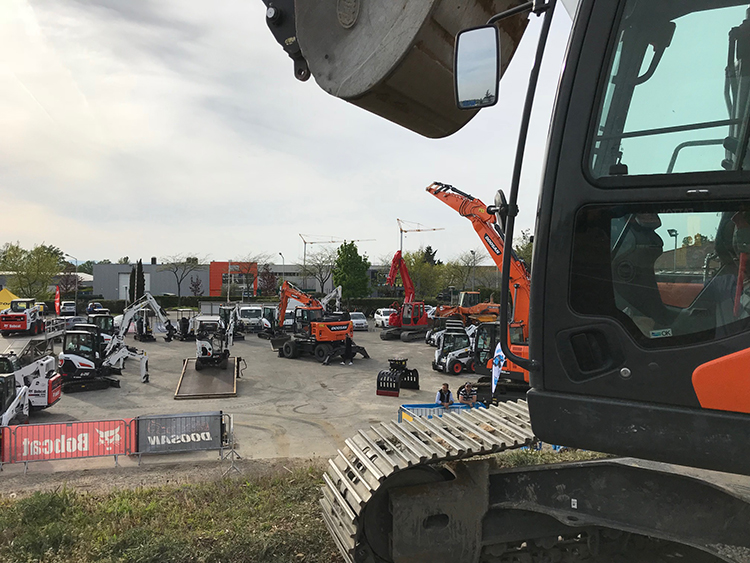 According to Selso Batisto, manager of the dealership, a combination of great products and wonderful event organization brought perfect results!