Scottish Contractor Prospers with New Doosan Excavator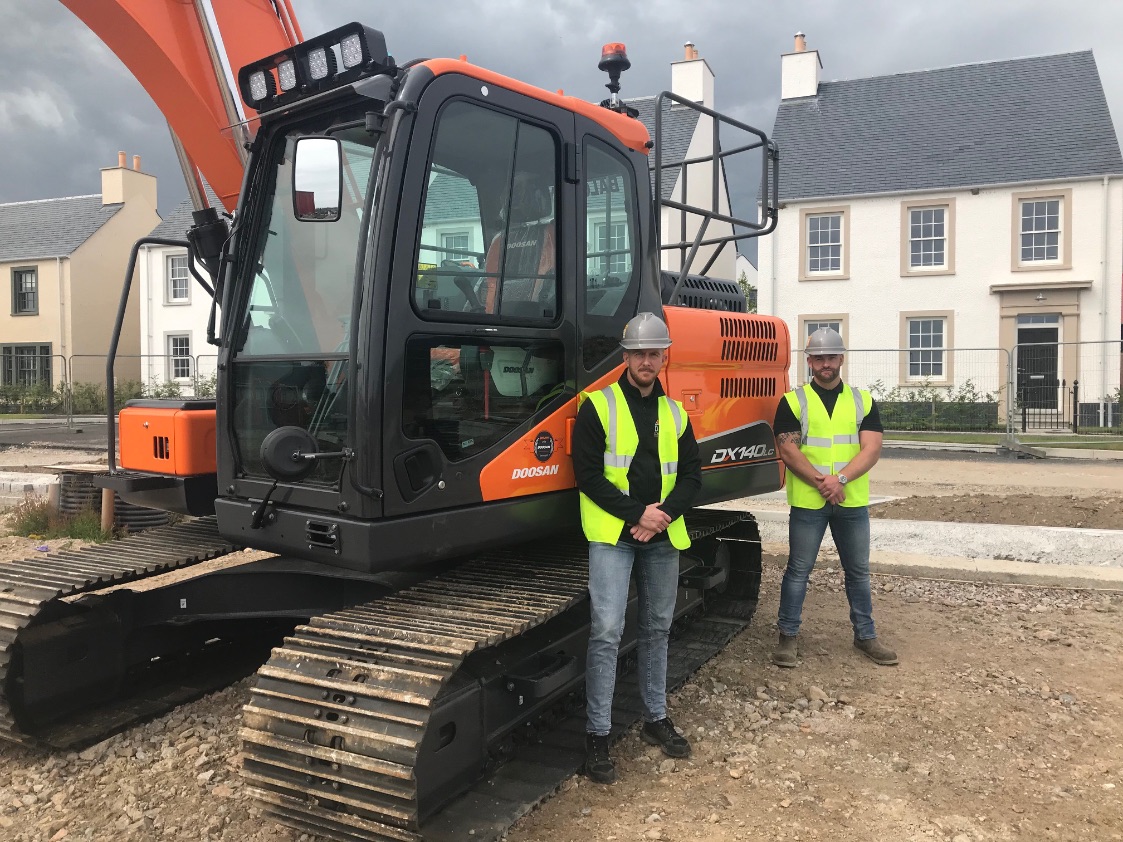 Following the purchase of a new Doosan DX140LC-5 14.4 tonne crawler excavator, Dundee-based DDP Contractors Limited has continued to prosper, winning a number of new contracts in the Scottish market. The new DX140LC-5 was supplied by Balgownie, the local Authorised Doosan dealer, with headquarters in Inverurie in Aberdeenshire.
Formed in 2016 by experienced groundworkers, Dean Muir and Darren McIntosh, DDP Contractors mainly works on projects in the cities of Aberdeen and Inverness. The company offers a full range of civils and hard landscaping services via its Commercial, Residential and Small Works Division. This can include any size of project from retail parks, schools, leisure centres and housing developments, to private work, hard landscaping and individual driveways. Work carried out encompasses deep drainage, foundations, muckshifting, slabbing, kerbing, blocking, concreting, cobblestoning and much more.
The DX140LC-5 - A Real Value-for-Money Purchase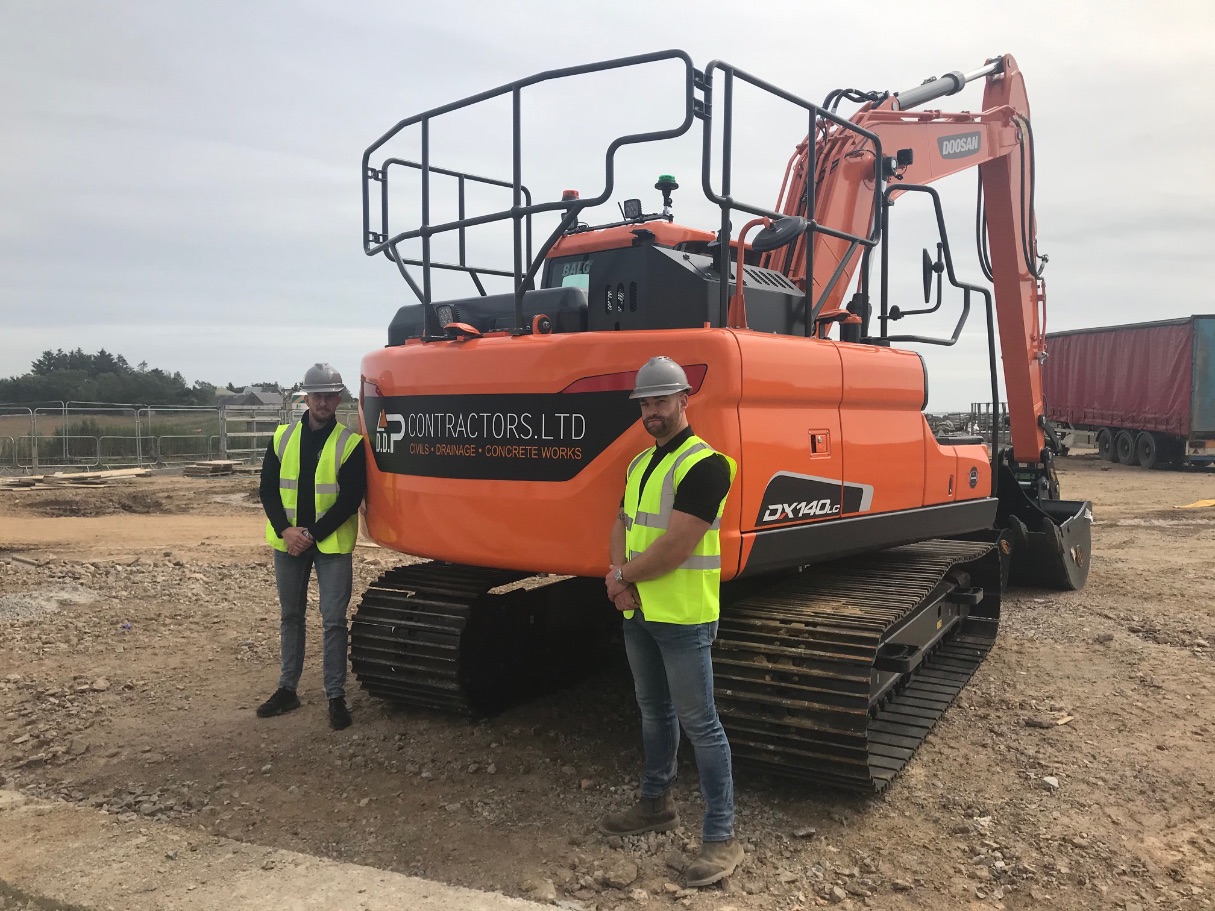 Darren McIntosh commented: "Prior to purchasing the new Doosan excavator, we carried out thorough research including many of the other brands on the market. The people we spoke to were very impressed with the durability and performance of the DX140LC-5 and felt it was the perfect machine for the groundworks contracts we undertake. They also pointed out that the DX140LC-5 offers excellent value for money, especially when backed up by the excellent expertise, back-up service and parts support provided by Balgownie."
The DX140LC-5 combines enhanced comfort and controllability together with a range of features to boost fuel efficiency, uptime and return on investment, with a focus on increased power, robustness and agility.
Compared to the previous generation machine, the improvements in the performance of the DX140LC-5 model include a 5% increase in engine power and 4% greater torque. In addition, traction has been boosted with an increase in drawbar pull of about 18%; and front lifting capacity has been increased. The machine also boasts 3% less fuel consumption.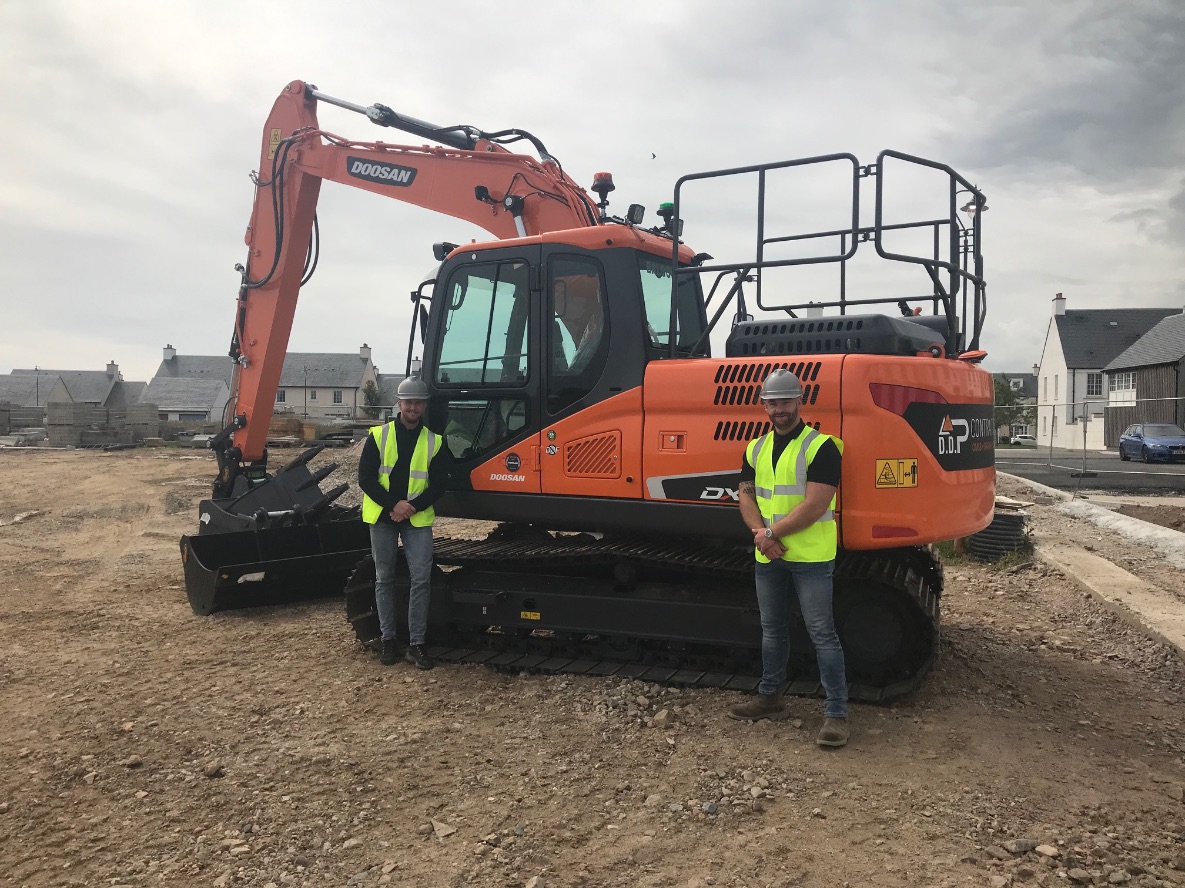 The Perkins 4.5 engine − the heart of the DX140LC-5 − provides the power and torque of larger engines with a smaller displacement. Plus, the engine guarantees trouble-free operation by meeting Stage IV emission regulations without the need for a diesel particulate filter (DPF). 
Darren McIntosh continued: "The assessments we received before we purchased the DX140LC-5 have been borne out by the experiences of our operator on the DX140LC-5. He says that it is a good all-rounder, that covers most aspects of civils, with plenty of power for this size of machine. It is also easy to maintain, with the fuel tank and Adblue well placed, with no need to climb on the machine for refills. Inside the cab, he likes the comfortable set-up which includes well-situated controls."
Doosan Dealer for the North of Scotland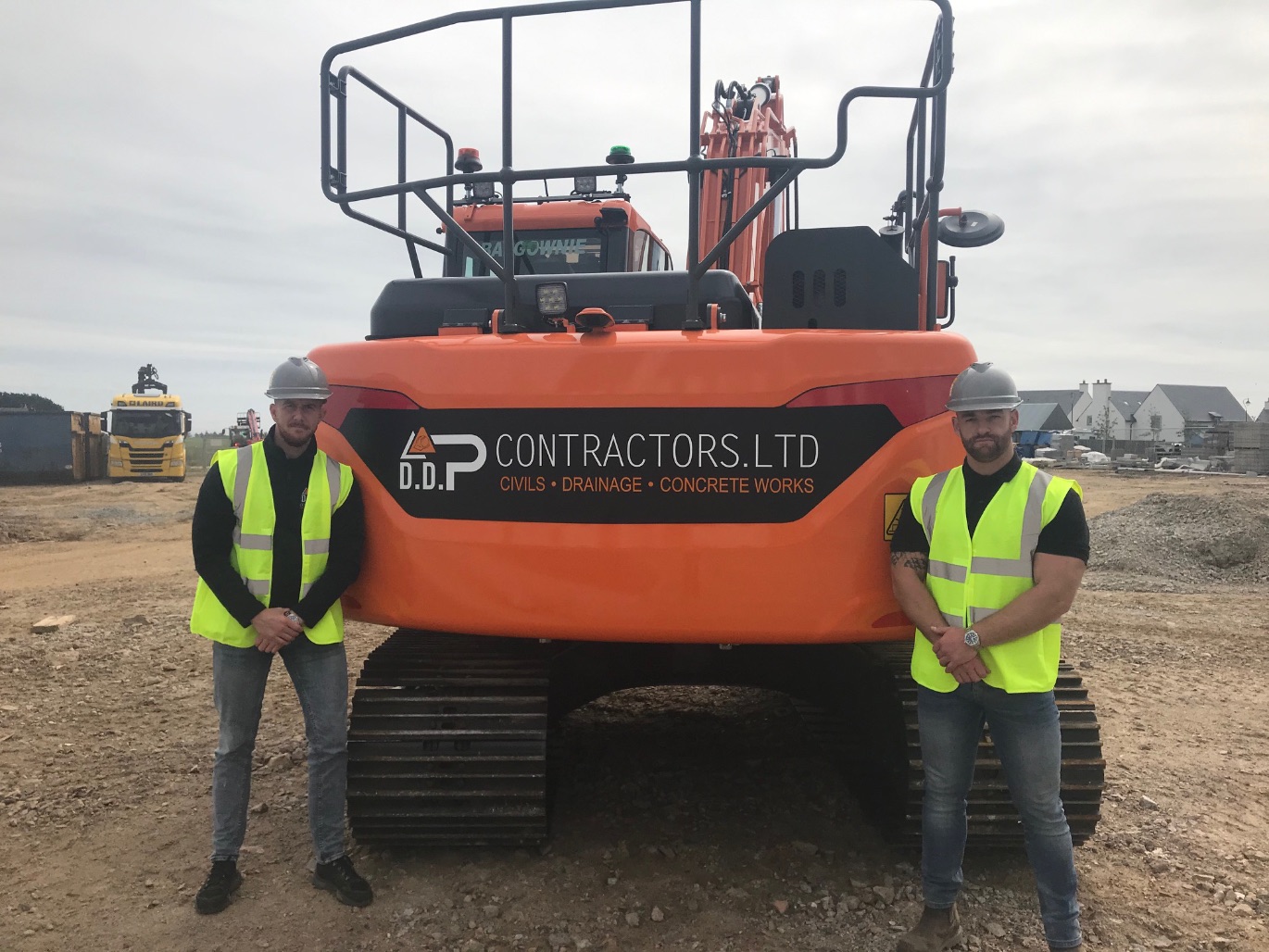 Balgownie is responsible for sales and servicing of the Doosan range of construction equipment from the 1 tonne DX10z mini-excavator to the DA45-7 articulated dump truck and everything in between. As an Authorised Doosan Dealer, Balgownie covers the area from the Scottish Highlands and Islands down to as far south as Fife.
Customers like DDP Contractors benefit from a superb on-site service network, covering everything from emergency repairs to routine maintenance. Balgownie's factory-trained engineers have many years of hands-on experience of repairs and servicing of plant and machinery.
As well as covering existing contracts, Balgownie provides flexible service agreements, depending on the requirements of the customer. The company offers service and warranty work on all existing Doosan machines in its area, backed by a full selection of genuine accessories and parts. Balgownie also holds a stock of new and used Doosan branded machines, to respond quickly to customers' needs.