DEVELON Premium Extended Warranty: Your Key to Equipment Protection and Peace of Mind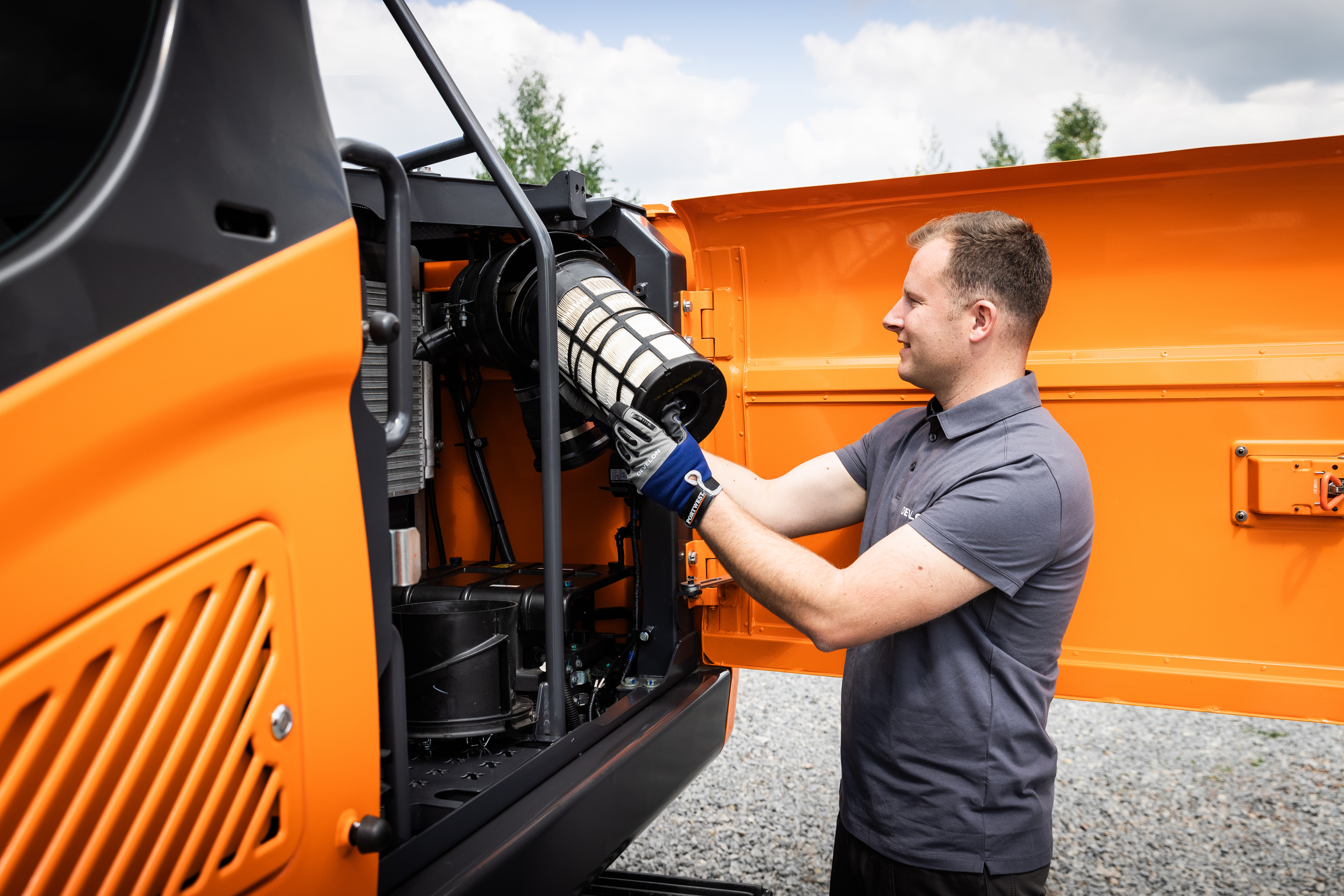 Welcome to DEVELON Premium Extended Warranty, where we offer the ultimate solution for safeguarding your heavy construction equipment investments. Our comprehensive coverage ensures you stay protected against unexpected costs, providing unmatched peace of mind. Discover the power of DEVELON and secure your equipment's future with our extended warranty program. Discover the Power of DEVELON - Contact OurAuthorized Dealers Now!
Why Choose DEVELON Premium Extended Warranty?
Learn about our mission, values, and commitment to providing unbeatable value to our customers. Explore how DEVELON sets itself apart from competitors, offering enhanced residual value, official dealer assurance, reduced downtime, and bonus benefits.

Unmatched Protection, Unbeatable Value
DEVELON Premium provides unparalleled value and peace of mind to construction equipment owners. Our extended warranty program offers comprehensive coverage with no exclusions or deductibles for up to 5 years and 10,000 hours. This makes DEVELON the superior choice, protecting your heavy construction equipment against unexpected costs and downtime.
Comprehensive Coverage: No exclusions or deductibles for up to 5 years and 10,000 hours (depending on the models).

Enhanced Residual Value: A transferable warranty that secures your equipment investment for the long term.

Official Dealer Assurance: Top-notch maintenance with genuine parts from our authorized dealers.

Reduced Downtime: Bridging coverage to ensure uninterrupted operations when it matters most.

Bonus Benefits: First machine maintenance and the first two oil tests free of charge.
Hear from Our Satisfied Customers
Read and watch testimonials from our satisfied heavy construction equipment owners. Discover how DEVELON Premium Extended Warranty has resulted in significant cost savings and enhanced performance for their businesses. Join the ranks of happy customers who have experienced the benefits of our extended warranty program.
"Since enrolling our fleet in DEVELON Premium Extended Warranty, we've seen a substantial decrease in unexpected repair expenses. Our operations have become more efficient, and the peace of mind it brings is priceless. Highly recommended!"
"DEVELON Premium Extended Warranty has been a game-changer for us. The bridging coverage has saved us from costly downtime on critical projects. The bonus benefits, including free machine maintenance, have been an added bonus, allowing us to focus on our work with confidence."
"Choosing DEVELON Premium Extended Warranty was one of the best decisions we made for our construction business. The enhanced residual value has given us a competitive edge, and our equipment's reliability has improved significantly with the support of authorized dealers. Thank you, DEVELON, for your exceptional service!"
Partnering for Success
Our DEVELON dealers are dedicated to providing you with the best possible service and support. Partner with a DEVELON dealer for maintenance, ensuring your equipment receives top-notch service and the use of genuine DEVELON parts.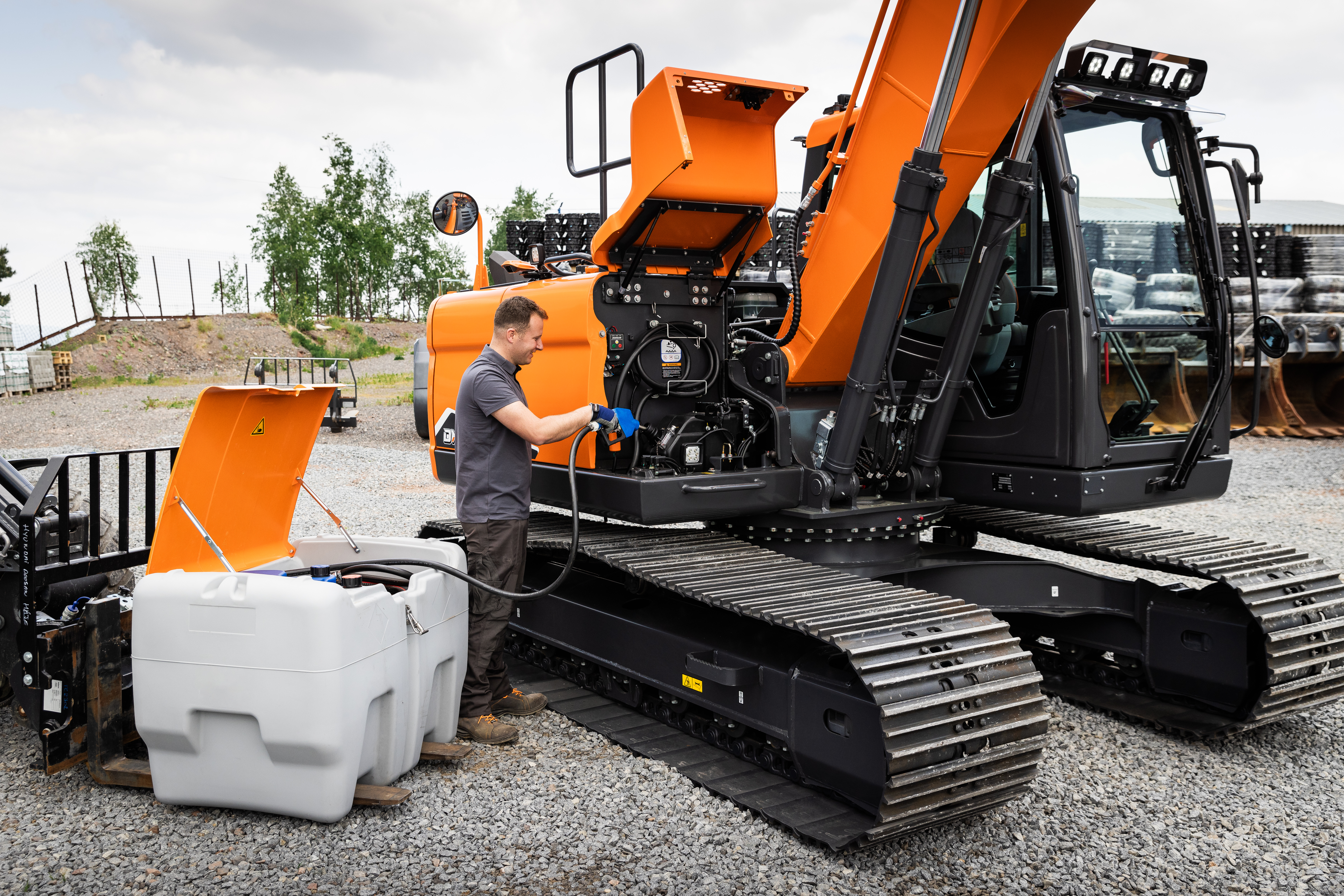 Have Questions? We Have Answers
[Q] What does the DEVELON Premium Extended Warranty cover?
DEVELON Premium covers all components and systems in your heavy construction equipment, offering comprehensive protection against unexpected repair costs. Only tear and wear is excluded.
[Q] How long does the DEVELON Premium Extended Warranty last?
The warranty duration varies depending on the equipment models, with coverage available for up to 5 years and 10,000 hours.
[Q] Is the DEVELON warranty transferable if I sell my equipment?
Yes, the DEVELON Premium Extended Warranty is transferable, which enhances the residual value of your equipment and provides added benefits to future buyers.
[Q] Can I use my preferred repair shop for covered repairs?
DEVELON Premium requires that all services are performed by a DEVELON dealer. We can guarantee that our authorized dealers provide the best possible service, using always genuine DEVELON parts.
[Q] How do I register maintenance and service?
Our DEVELON dealers will register for you all the warranty and maintenance services in our system.
Contact Our Authorized Dealers Now

To learn more about DEVELON Premium Extended Warranty and to find your nearest authorized dealer, use our dealer locator tool on the website.
Equip Yourself with Knowledge
Download our informative customer leaflet to get comprehensive details about DEVELON Premium Extended Warranty. The leaflet includes valuable tips on equipment maintenance, benefits of preventive measures, and how to maximize your warranty coverage.

Unlock the Power of DEVELON Premium
Secure your heavy construction equipment investment today with DEVELON Premium Extended Warranty. Our unmatched protection and unbeatable value will give you peace of mind, knowing your equipment is well-protected. Contact our authorized dealers now and take the first step towards securing your equipment's future.
Reach Out to Us

If you have any questions or need further information, feel free to contact DEVELON at warranty@hhi-di.com. Our support team is ready to assist you with any inquiries you may have.