Megatron Celebrated its 25th Anniversary with a Bang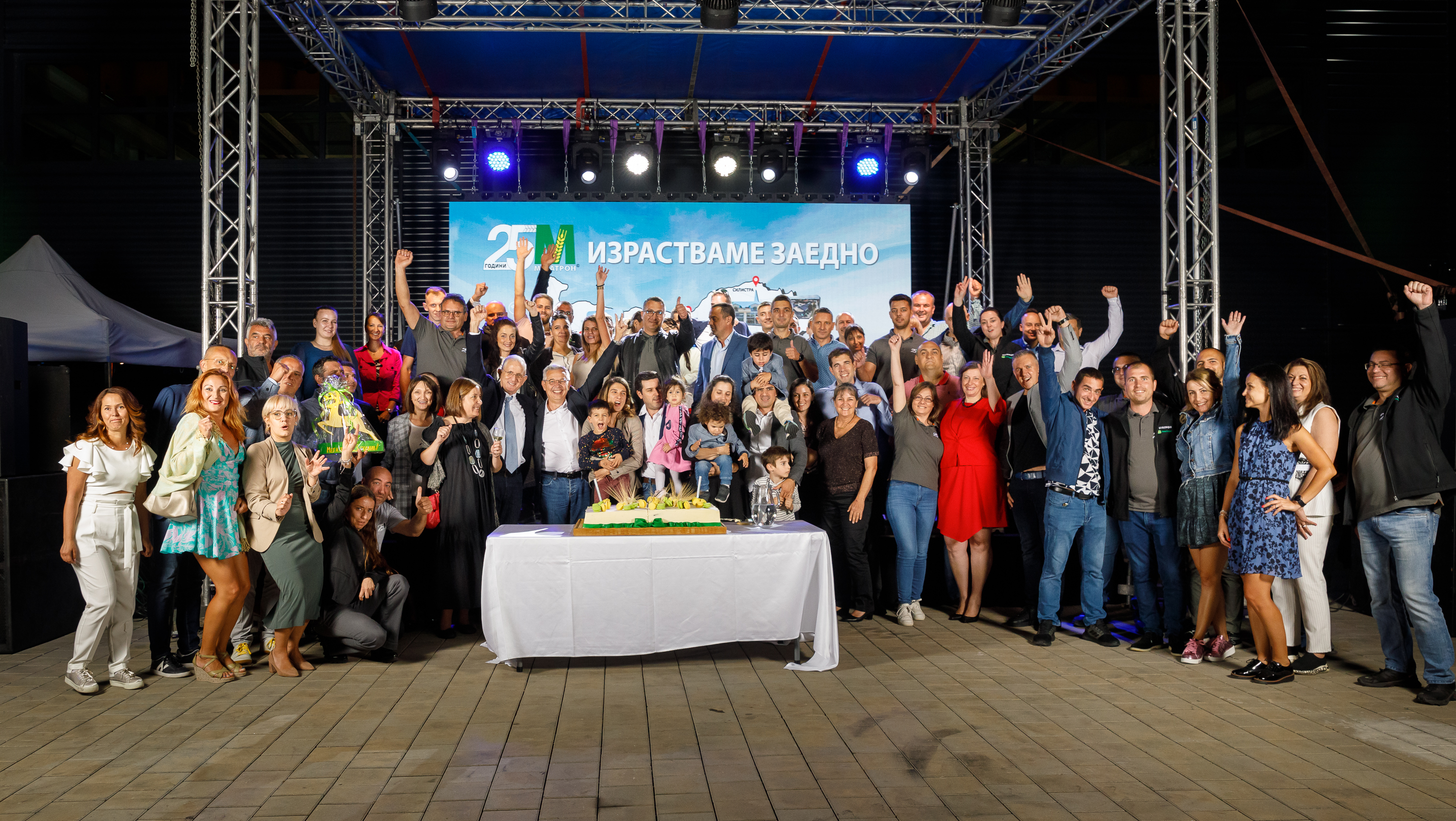 '25 years of growing together' is Megatron's motto on the occasion of the company's anniversary and under this motto all events and campaigns are taking place in 2023.
The month of September was saturated with a series of celebrations that took place in the sales and service centres in Stara Zagora, Bulgarovo, Dobrich, Pleven and Montana. There the Megatron team welcomed over 600 guests for a dinner under the stars, accompanied by lots of singing, dancing and positive emotions. Kind greetings, thanks and wishes were made from the stage and stories were told. And as tradition dictates, in addition to an entertaining programme, the birthday boy had prepared celebration cakes for each party.
The culmination was the evening of 26th September at the company's headquarters in Sofia, where the good mood and entertainment continued until after midnight. The last and most spectacular event gathered over 320 customers, partners and friends of Megatron from all over Bulgaria and Europe.
The CEO, Iftach Shaham, greeted all attendees and recalled Megatron's difficult beginnings. He warmly thanked the company's partners and customers for "these 25 years we have grown together" and added "Megatron's story would not have been so successfully realized if it were not for the wonderful, extremely hardworking, creative, executive, sincerely loyal and honest team of people that is the Megatron team. You have made it all possible. From the bottom of my heart, I am grateful to you!" and raised a toast "to Megatron, to our common past and to our common future".
Official guests at the celebration were the company's foreign partners, who congratulated Megatron for its professionalism, its well-developed network of representative offices and its dedicated team.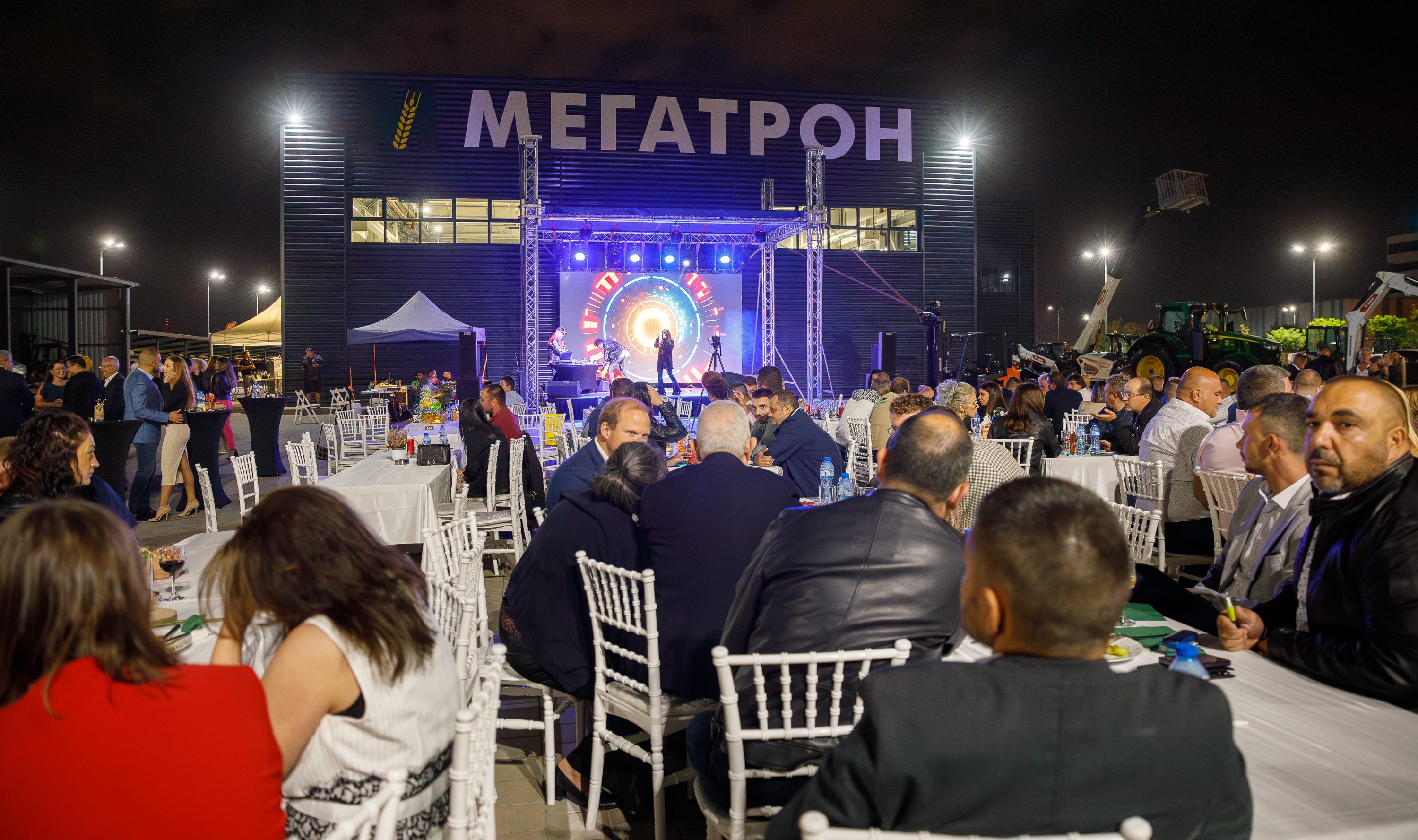 Congratulations were extended from the stage by Yunky-Kim, Product Director at Develon: "This is a celebration of a long-term partnership associated with excellent equipment support and quality service delivery. Megatron's journey is very far from over."
Megatron was founded in 1998 and is the official representative in Bulgaria of the world's leading manufacturers of agricultural, construction, industrial, forestry and garden equipment. For years the company has held leading positions in sales, maintenance and service and has proven itself not only as a trusted partner, but also as a loyal employer.
Since 2014, Megatron has also officially represented the Develon (Doosan) brand in the Western Balkans with dealers in Serbia, Montenegro, Bosnia and Herzegovina, Croatia, Slovenia and North Macedonia.