Regional Dealer Meetings Report
Recently, Doosan Infracore held a number of Regional Dealer Meetings and here we share a brief report on the proceedings.
Since the European Dealer Meeting held in February 2018, we have been pursuing a regional approach so that every Dealer gets a more personal and valuable experience.
A total of 18 dealers from France and the DOM TOM area (French Guyana, Martinique and la Reunion Mayotte) were at a recent French dealer meeting with around 35 dealer representatives, 14 Doosan internals and four people representing Mascus service in attendance.
This event took place in the Paris suburb of Villages Nature on 26th and 27th of February. On the first day participants analyzed the 2018 results and discussed the targets for 2019 with a focus on what is new in terms of the product portfolio and customer solutions. In the evening, guests enjoyed a wine tasting and a dinner in the Chateau de la Ferrièr, where FCE TP was awarded the 2018 Doosan Dealer of the Year in category of Parts Sales Excellence for the highest Parts sales revenue growth rate.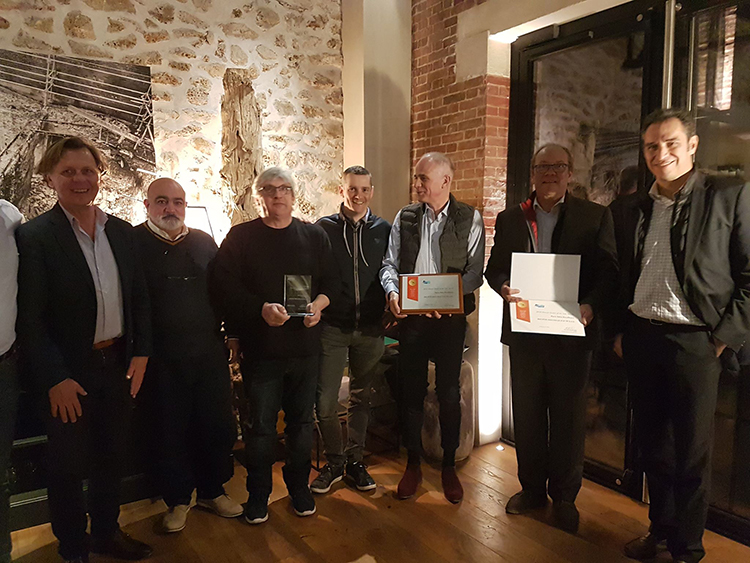 On the second day, the meeting covered the aftermarket and finance, with an interesting and constructive workshop dedicated to the reinforcement and harmonization of the service provided to Doosan customers throughout the lifecycles of machines, regardless of their location.
Two more Dealer Meetings for UK&Ireland and Italy were held on 20th February and 19-20th March, respectively.
During UK dealer meeting, three awards were given:
Sales Excellence (Highest growth in retail 2018 vs. 2017) – Mason Brothers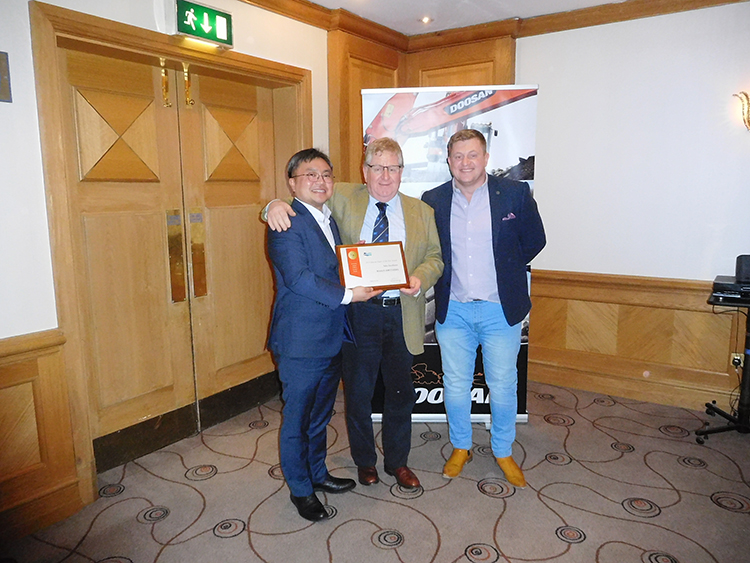 Service Excellence (CCRR* and MD** repair lead-time, field modification completion rate) – James Gordon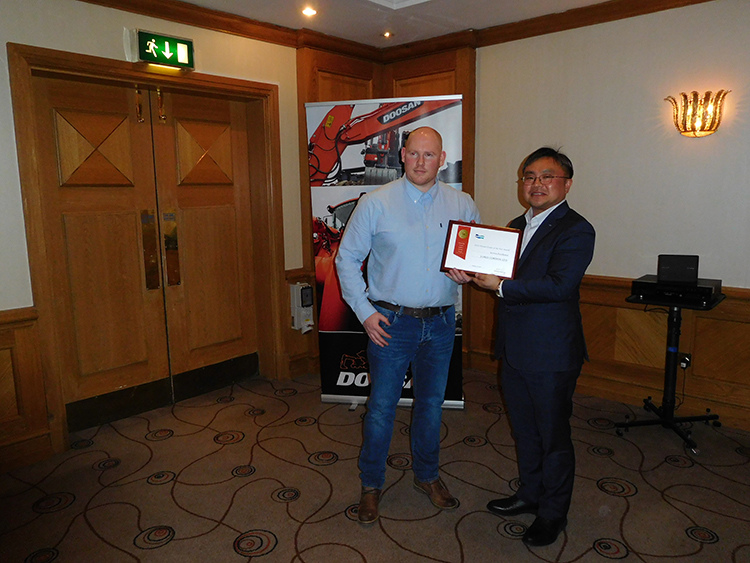 Excellence in Financial Service (Highest financed volume over 10M EUR) - Lloyd Limited t/a Construction Plant Suppliers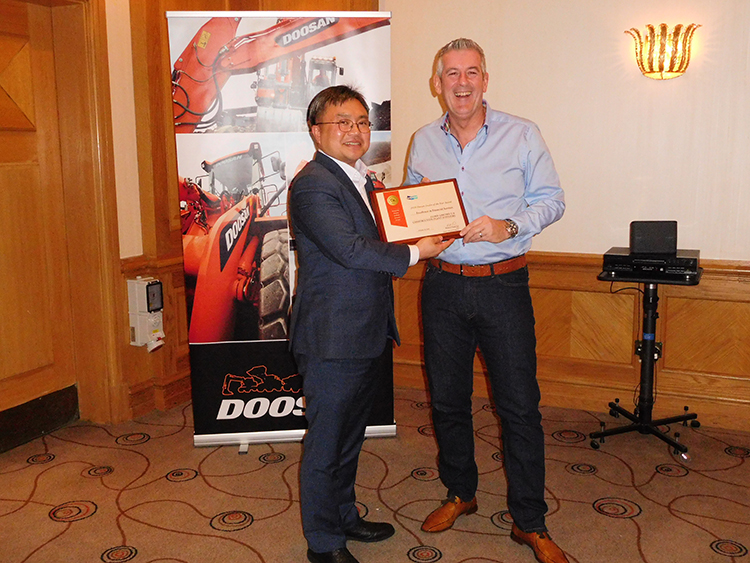 There was a very constructive attitude at all the meetings. Despite the very competitive environment, dealers are confident about the market and their future with Doosan.