Highlights from the 2019 RealMachinery Open Days Event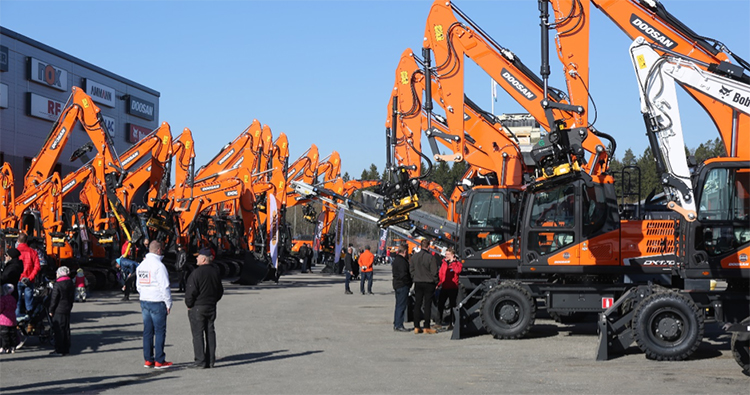 The largest construction machinery event in Spring 2019 in Finland – the Mansen Mörinät Open Days – was held from 5-6th April at the RealMachinery premises in Lempäälä.
Formerly called Dae-Tek, RealMachinery began distributing the Doosan range (when it was still the Daewoo brand) in 1990. Professionalism and service excellence have taken the company to the top of the current Doosan dealer network with 29 years of service as a Doosan dealer. From its HQ in Lempäälä, close to the city of Tampere, RealMachinery covers all of Finland, with several locations around the country supported through a number of service partners. Advanced aftermarket, marketing and rental activities in conjunction with complementary products such as forklifts and asphalting machines form a stable, prosperous and profitable business environment for the company.
During the two days of the Mansen Mörinät 2019 Open Days Event, around 8000 visitors attended to experience the diversity of products from Doosan and other suppliers. Over 70 machines from nearly 60 exhibitors from the industry were on display before the customer audience.
One of the most exciting parts of the event was the large demo area with a wide range of different sized Doosan machines to test. Over 500 visitors tried Doosan machines out in the demo area including DX235LCR-5, DX140LCR-5 and DX170W-5 excavators.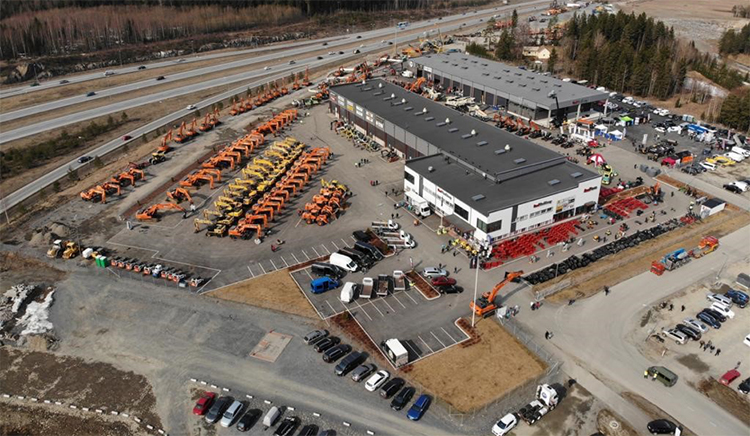 Various departments of RealMachinery including Maintenance and Repair, Attachments and Spare Parts as well as Rental were heavily involved at the fair, providing visitors with the best possible service.
Fun Fact: 400kg of sausages were eaten by visitors at the event!
For more information about RealMachinery and the Mansen Mörinät Open Days event please visit this link or contact our District Manager in Finland at carl.deans@doosan.com.