A Letter from a Fan: A First-Hand Exciting Experience of the Doosan DL420-7 Wheel Loader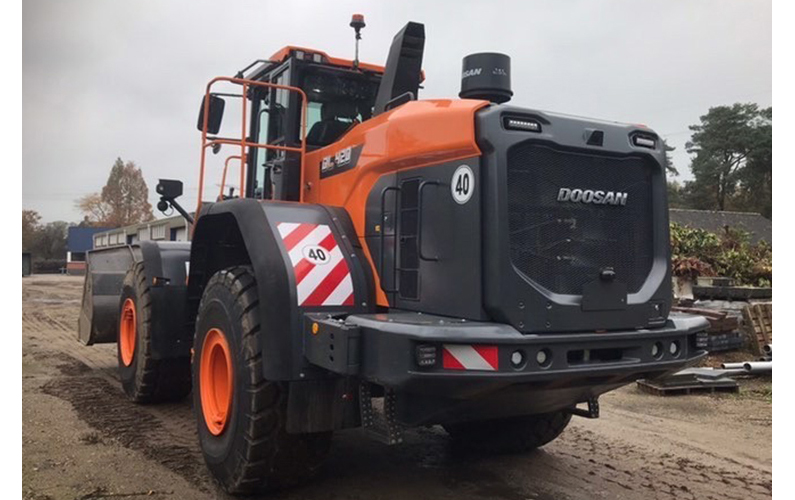 The '-7' range of Doosan machines took years of rigorous development and gathering of feedback from all of you – Doosan fans, operators and dealers – to develop. With such a substantial amount of top-class engineering, resources and time invested in the new range, we're always elated when a great personal experience finds its way back in.
Mr Bert Laarhuis (@bertlaarhuis on Instagram) from the Netherlands first shared his impressions of the new Doosan DL420-7 wheel loader on our official Instagram page, Doosangram, and we asked him to elaborate in a subsequent email conversation. Below you'll find what he experienced and noted but first a little bit about this particular machine.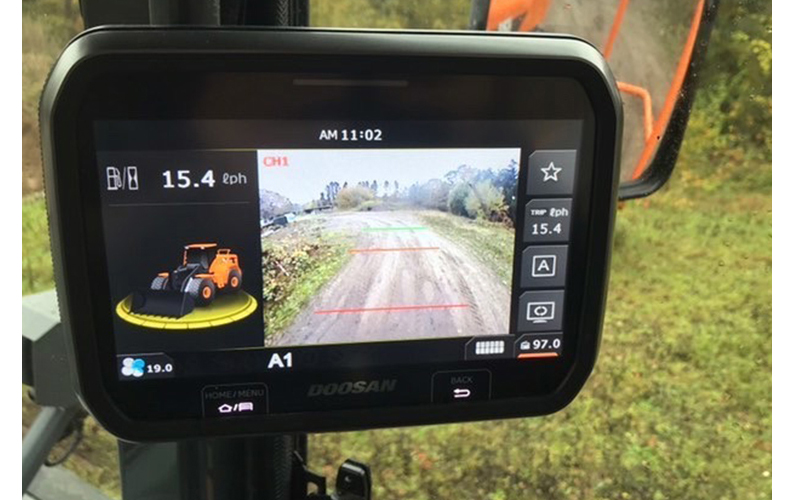 The new DL420-7 Stage V wheel loader features a completely new design, providing higher performance, productivity, increased controllability and fuel efficiency, and an improved environment for the operator due to a spacious and ergonomic cab compared to its Stage IV predecessor. With an operating weight of 23,990kg, the DL420-7 has a higher standard bucket capacity of 4.5m3 and provides a 7% increase in productivity over the previous '-5' model. As with all Doosan wheel loaders, most of these features are standard on the DL420-7, unlike other machines on the market where they are optional. The DL420-7 also features the LIS (Load Isolation System), which provides a smoother ride and comfort as well as higher productivity due to improved vehicle stability in movement.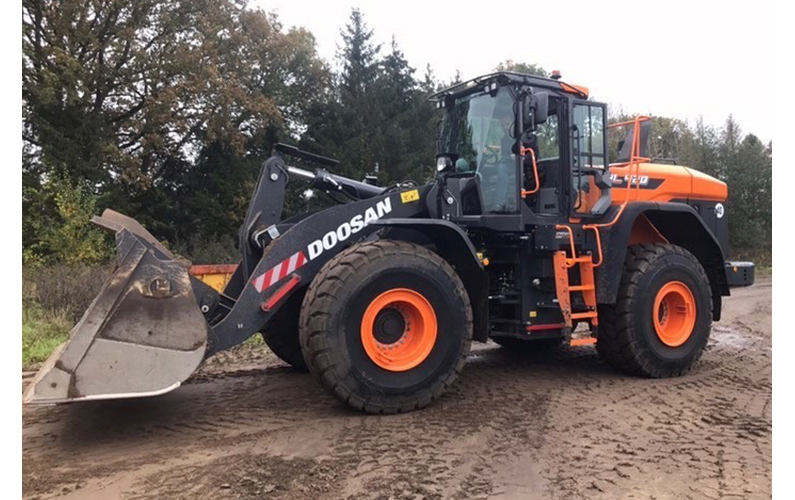 With this in mind, we can relate to what Mr Laarhuis wrote to us: "I got a chance to try the Doosan DL420-7 wheel loader at our local Doosan dealership in the East of the Netherlands called Nijland Service. I was very positively impressed with it. Hopefully, I'll get a chance to work with it for a bit longer in the future, to get better acquainted," stated Mr Laarhuis in the opening paragraph of his feedback.
"I was, however, impressed by its power. The Scania engine gives great torque at low engine rpm, and it fits the ZF torque converter powershift transmission very well," he added.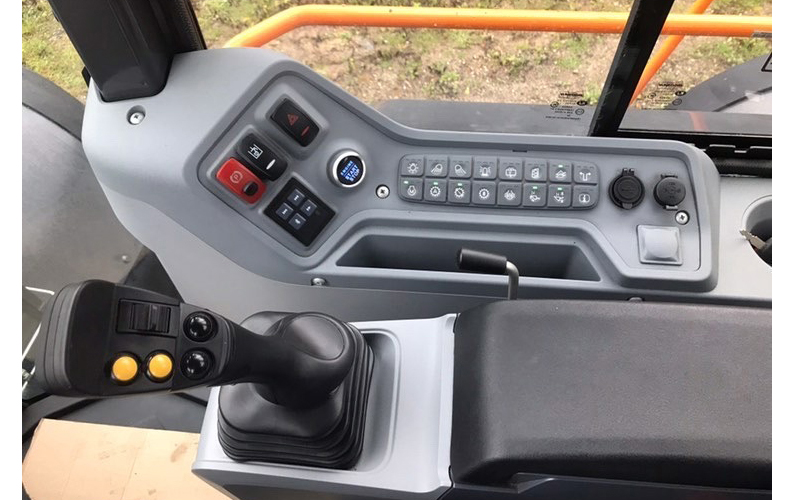 The new Scania DC13 Stage 5 six-cylinder engine meets Stage V emission regulations without the need for exhaust gas recirculation (EGR) through the use of selective catalyst reduction, diesel oxidation catalyst and diesel particulate filter (DPF) after-treatment technologies. The ash cleaning cycle on the DPF has been improved to over 6,000 hours and the operator is fully informed about the DPF status the new eight-inch touch screen display in the cab. Maximum breakout force is 171kN. The new model boasts an automatic five-speed powershift transmission and heavy-duty HDL axles as standard, too. The DL420-7's engine operates at 345 hp at 1,800 rpm and provides an impressive maximum torque of 2196Nm at 1,100 rpm. Compared with the older version, the new powertrain reduces fuel consumption by 5%.
"Good digging capacity, good breakout force, good agility for its size, very much improved cab visibility, and improved cab with good operator comfort and ergonomics, and a good seat are the features I really liked," that's what Mr Laarhuis noted about the machine's performance in the field as he got the unique chance to try various functions and attachments.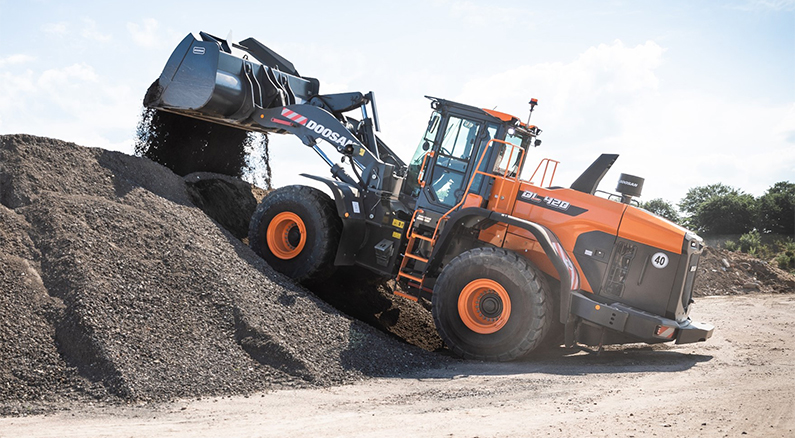 As Mr Laarhuis correctly observed, the new cab indeed offers a greatly improved field of vision for the operator, with blind spots around the cab minimised and a 14% larger glass window area compared to the previous DL420-5 model.
The pictures accompanying the article were taken by Mr Laarhuis during his short demo experience with the new Doosan DL420-7. Thank you for sharing your positive experience with us, it's messages like these that push us to always strive to do our best! If you would like to share your impression of a '-7' Doosan machine, contact us either via our website, Doosan Infracore Facebook page or Doosangram!