Doosangram Reaches 20,000 Followers!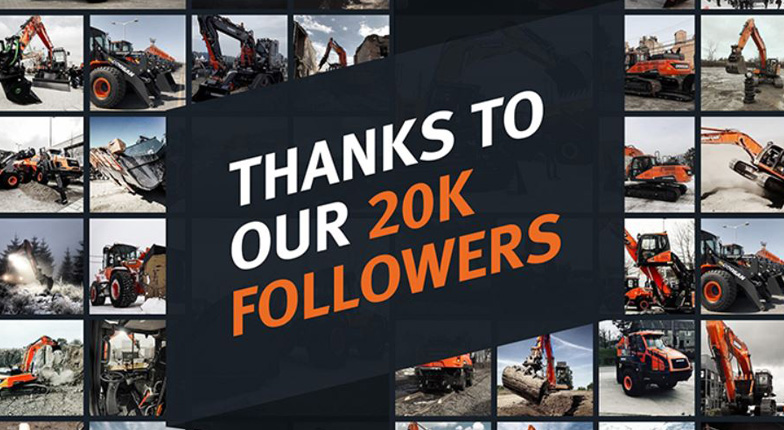 Just five months after launching Doosangram, the official Doosan Instagram account, we have reached 20,000 followers!
Together we have created a unique community of operators, dealers, construction companies and Doosan enthusiasts. Using the #doosangram hashtag, our fans share pictures of their machines, worksites and work routines, showing their true colours and giving us plenty of unique content to work with. And our Doosan family is growing every day!
We look forward to informing, entertaining and engaging our followers even more in the future!
Thanks for being with us!